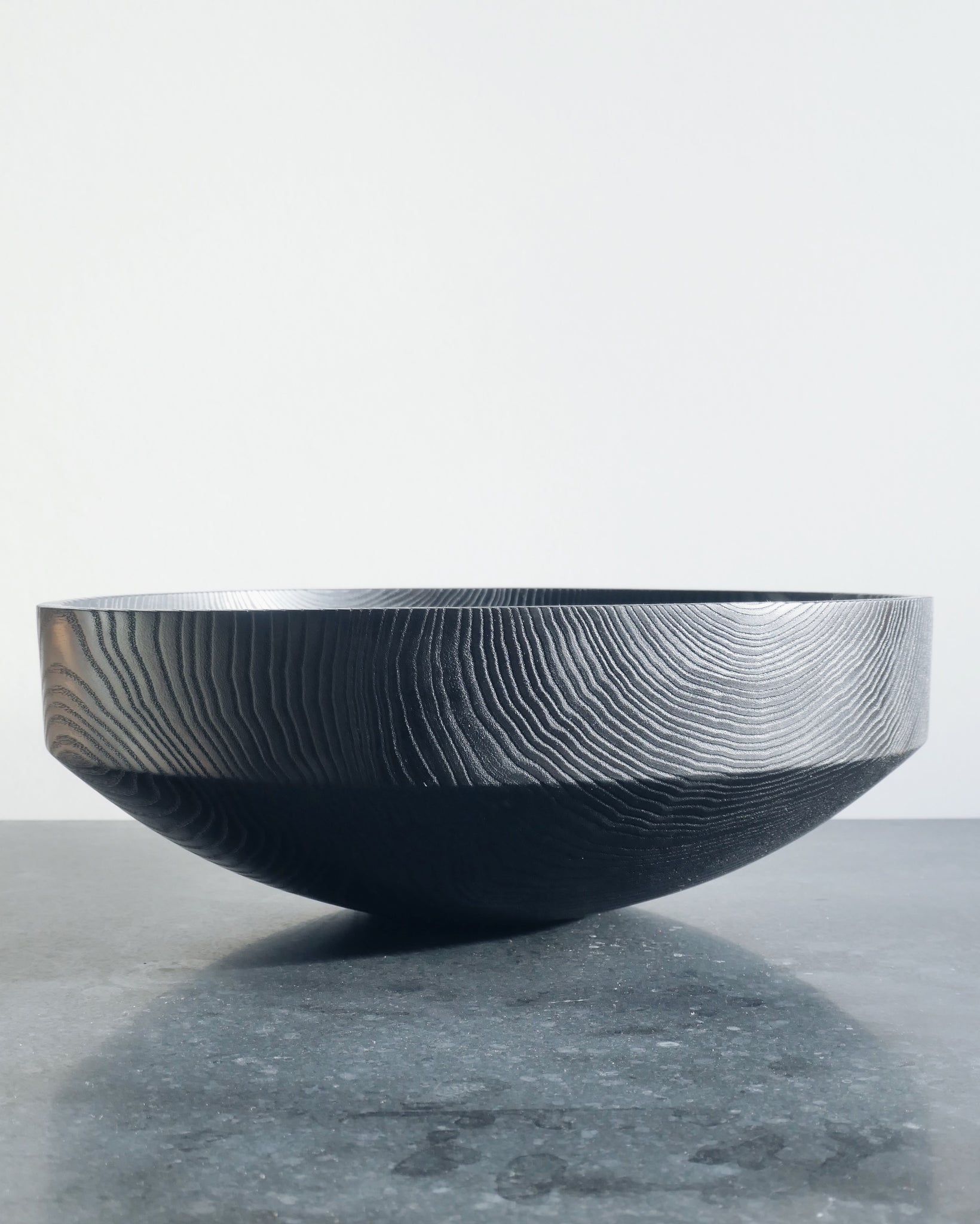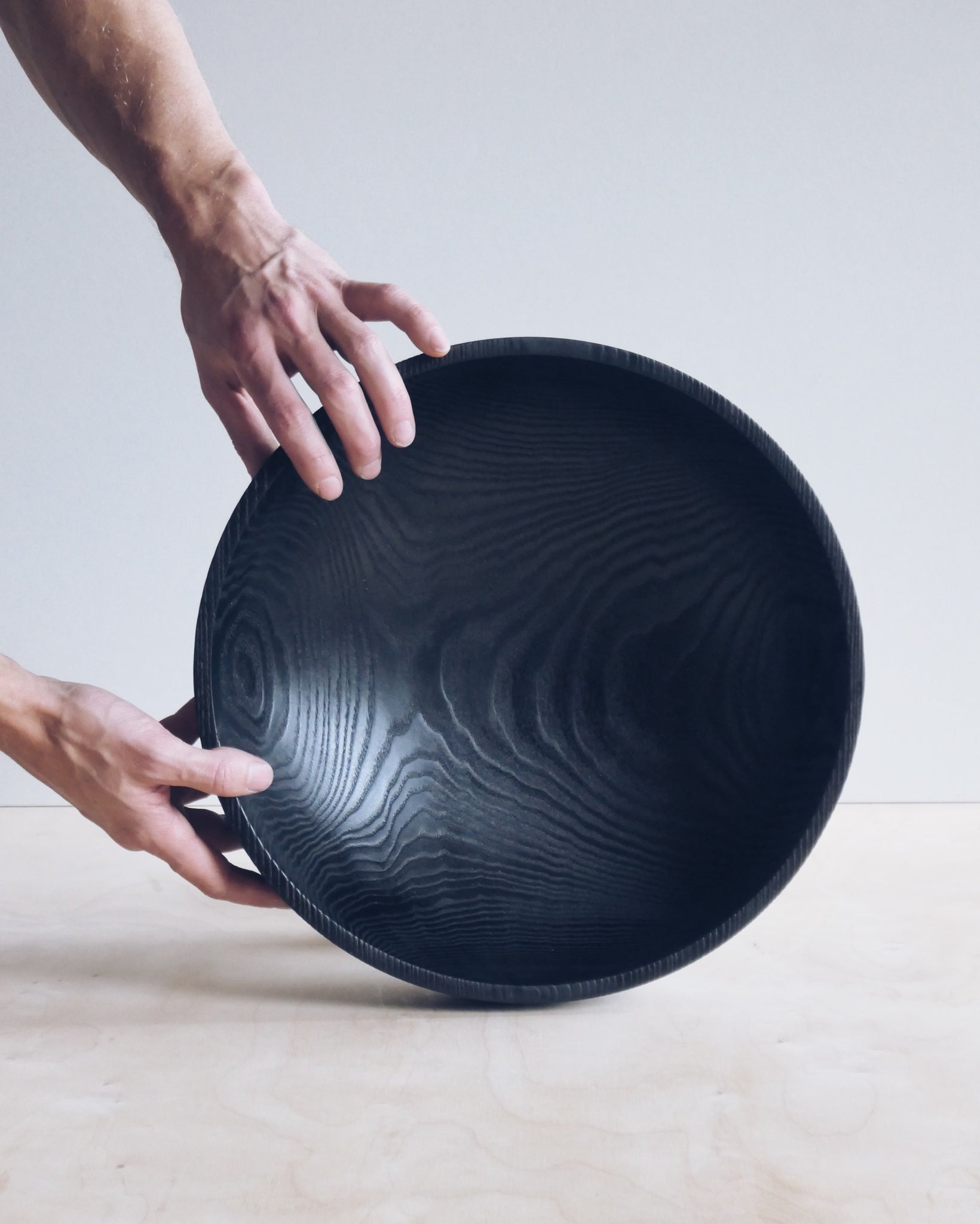 XL Yakisugi Bowl - in Ash
Large Yakisugi Bowl from Ash 
Size - D 36cm x H 12.5cm 
Finish - Tung Oil and Waxes 
Sourced from trees that had to be felled a few years ago in our woodland. Unfortunately we have had a lot of problems with 'ash dieback' a disease which ash trees get. To think that one day the vast majority will be gone is truly sad. Hopefully there will be some resistant trees which will hold on.
I'm really trying to make the most of this ash wood while we still have it and recently began upon an experiment into Yakisugi. 
I came across this finish back in architecture school. It's a Japanese method of wood preservation dating back to the 18th Century and often used to treat the external wooden cladding of a building. It's commonly known as 'Yakisugi'. 'Yaki' means burnt, charred or heat treated and 'Sugi' means Cypress which is Japanese Cedar, the timber often used for this treatment.
Here I'm using Ash which has an open grain structure and the rapid springtime growth is far less dense than the later summer growth. This burns more easily and so when brushed down creates a beautiful texture all over the surface.
This piece is certainly one of the stand out objects from this collection. It has a brushed finish giving a slightly more matte appearance. It is treated with a food safe product so would be perfect for serving a big salad or use as a fruit bowl. It's totally understandable if you just want to look at it though. 
N.B. Tung Oil comes from a nut so please be aware if you have a nut allergy.