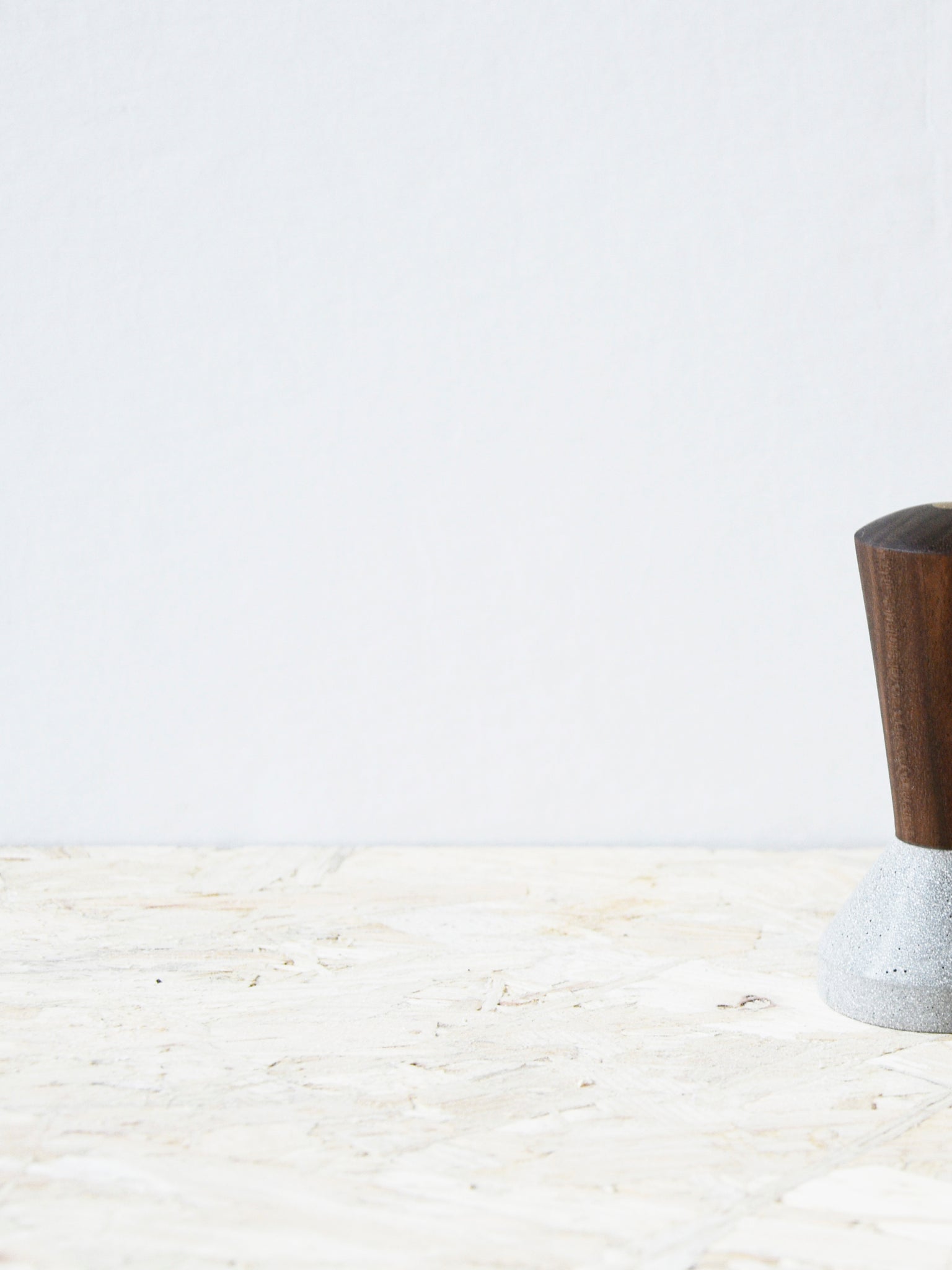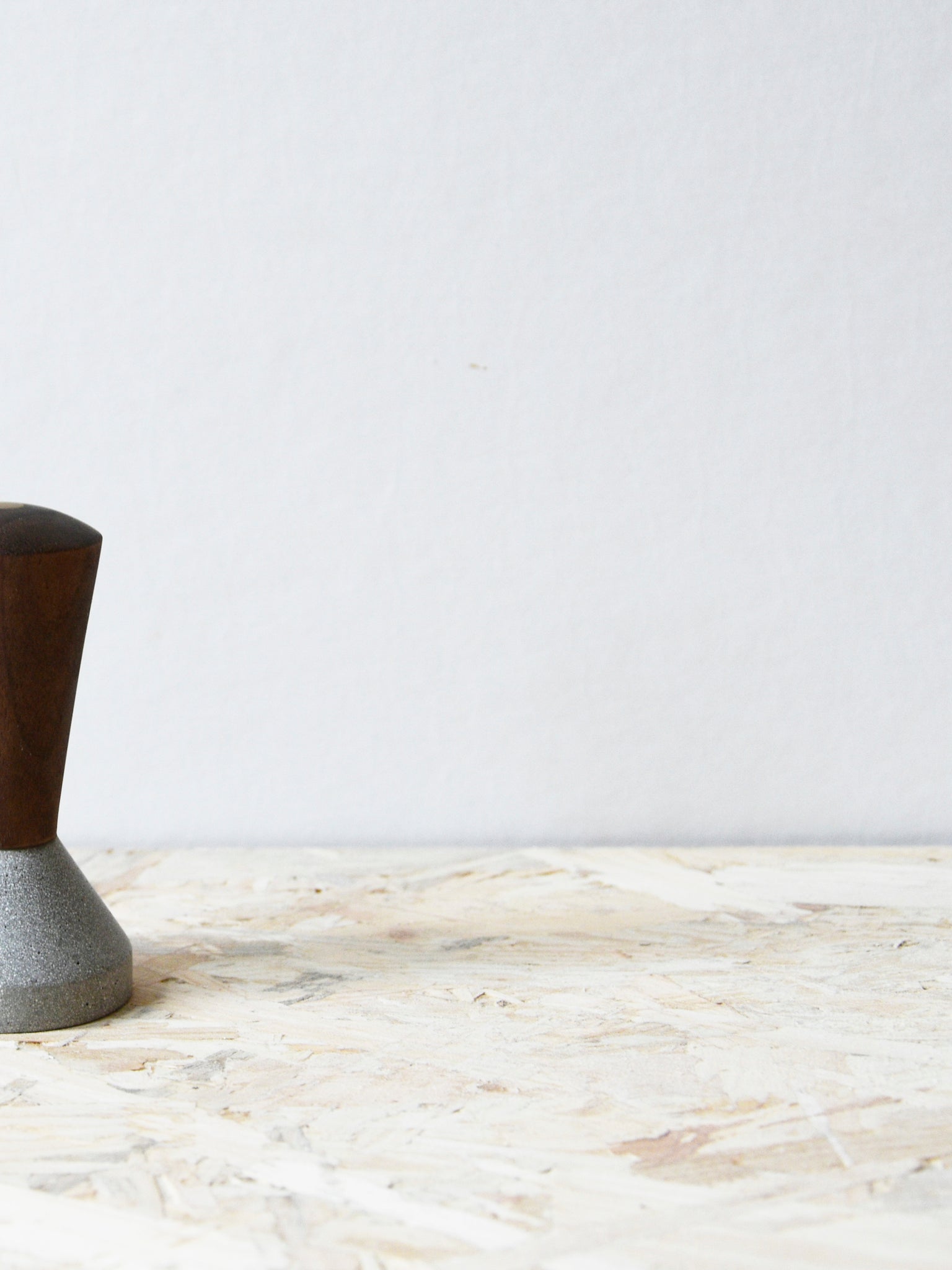 Walnut + Concrete Coffee Tamper
Walnut and polished concrete coffee tamper handmade in our rural kent studio.
Wood and concrete hybrid products are my favourite. The materials compliment each other so well. Here the concrete provides a satisfyingly weighty base with which to squash the coffee grounds flat and the curved top of the hand-turned walnut handle nestles in the palm as you do so.
The handle and base are held together with a brass pin which is visible on top similar to that of our cake stand. White sand is used as an aggregate in the concrete so when it is polished it reveals these grains producing a cleaner and brighter feel than that of a conventional mix.
Available in a range of sizes to fit your coffee machine. Please select from the drop down menu to the left.
Height 95mm - Width 51/53/58mm
Please note: this item is made to order and has a turn around of roughly 4 weeks.
Also if you'd prefer a different type of wood for the handle then let us know.