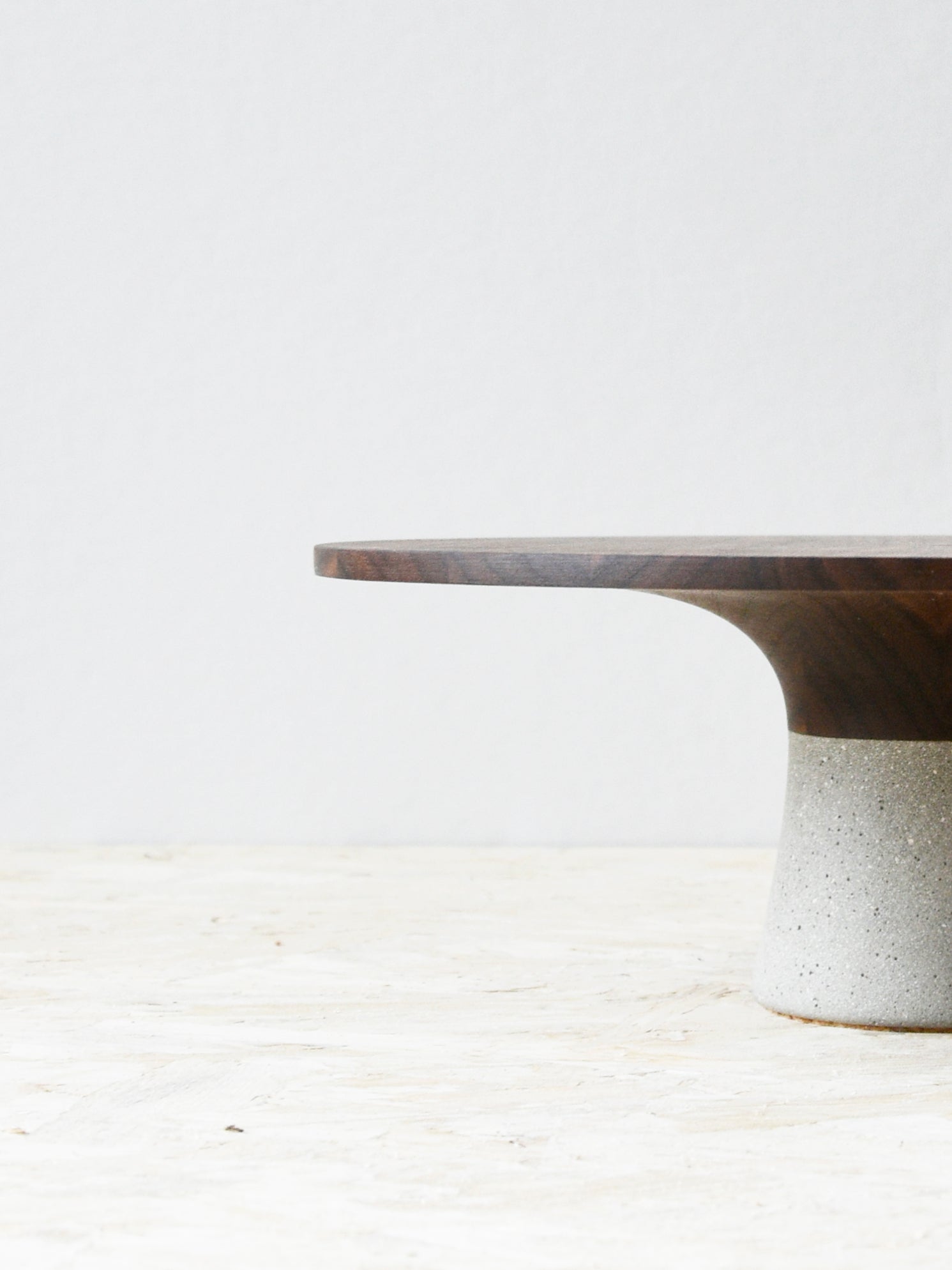 Walnut + Concrete Cake Stand
Walnut and polished concrete cake stand handmade in our rural kent studio.
Wood and concrete hybrid products are my favourite. The materials compliment each other so well. The concrete provides a weighty base to stabilise the stand and the thin edge and curved profile of the wooden top gives a satisfying elegance. 
The two portions are held together with a brass pin which is visible on top similar to that of our coffee tamper. White sand is used as an aggregate in the concrete so when it is polished it reveals these grains producing a cleaner and brighter feel than that of a conventional mix.
The concrete is blended into wooden seamlessly making it both visually and tactilely satisfying. 
Finished with a homemade blend of linseed oil and beeswax which is easy to reapply when necessary. 
Diameter 29cm - Height 11cm
Please note this product is handmade to order and has a lead time of around 3-4 weeks.