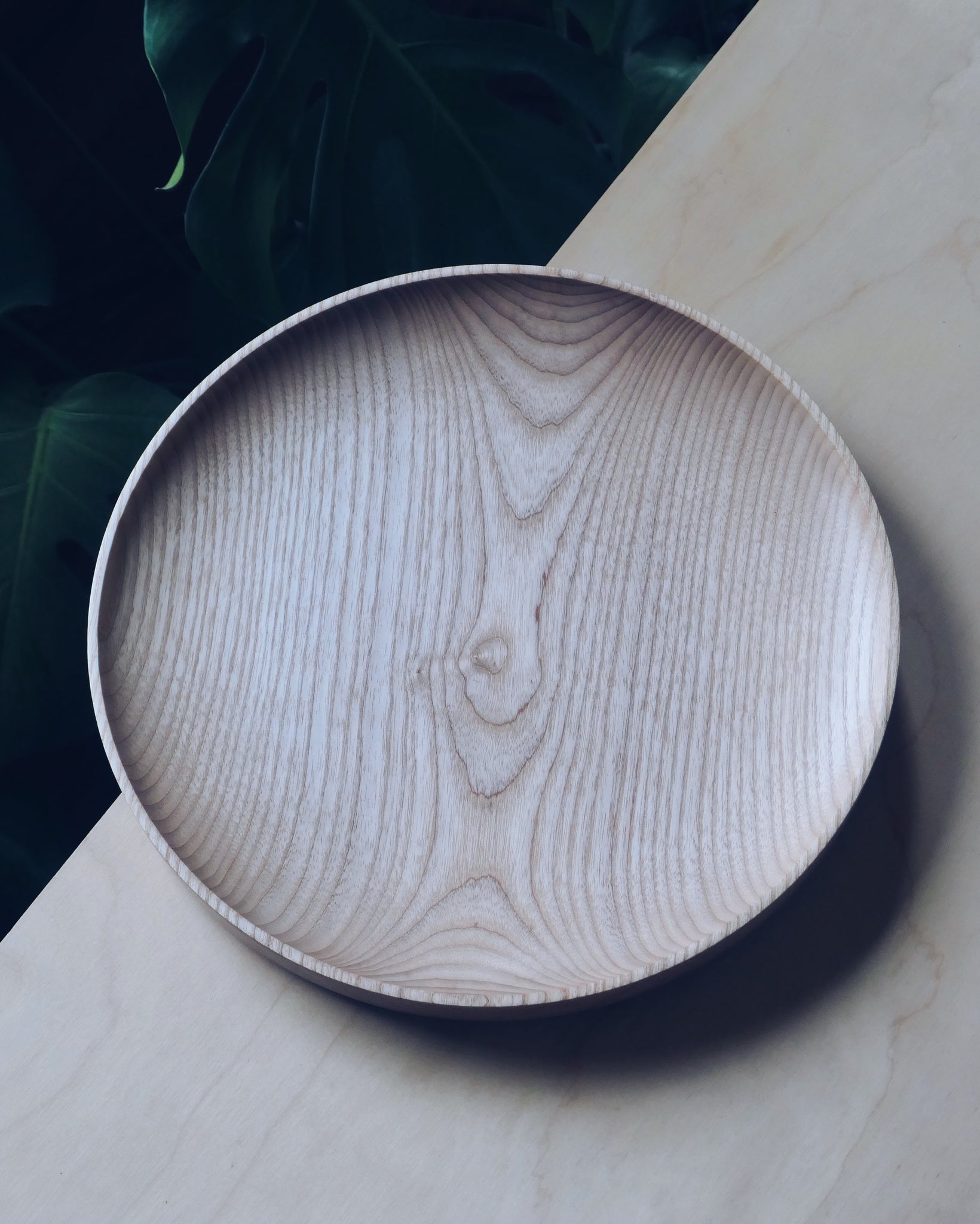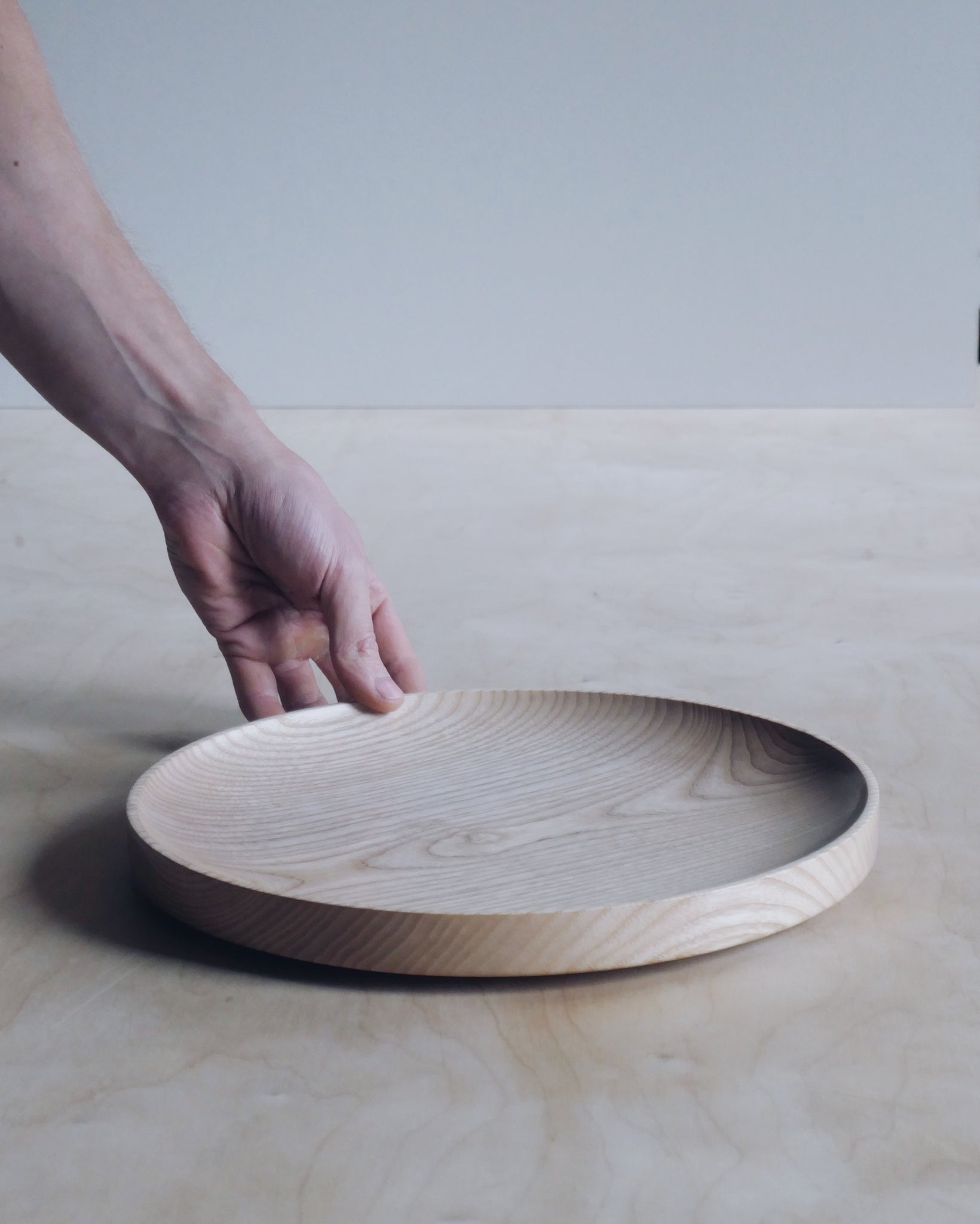 Platter - in Ash
Platter from Ash 
Size - D 30.5cm x H 3.2cm 
Finish - Hard Wax Oil - food safe and durable 
Sourced from trees that had to be felled a few years ago in our woodland. Unfortunately we have had a lot of problems with 'ash dieback' a disease which ash trees get. To think that one day the vast majority will be gone is truly sad. Hopefully there will be some resistant trees which will hold on.
This piece has been lined up to get the 'yakisugi' treatment but the grain was so clean and beautiful that I left this one as is. It's has been kiln dried and so has a slightly more golden hue than air dried ash. It's such a simple piece but really one of my favourites from this collection 
It would make a perfect table centrepiece, fruit bowl or minimalist decoration. Treated with a food safe product.