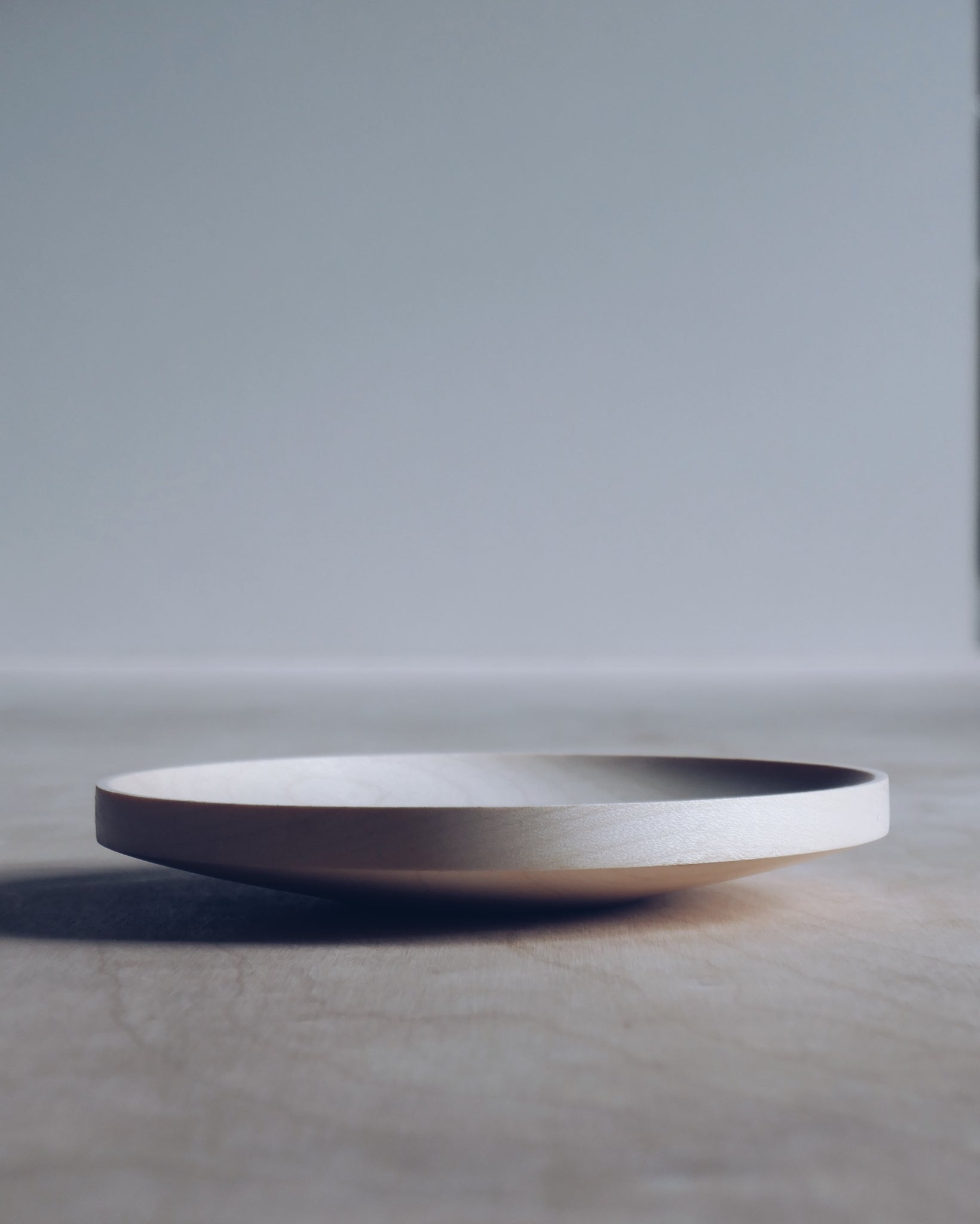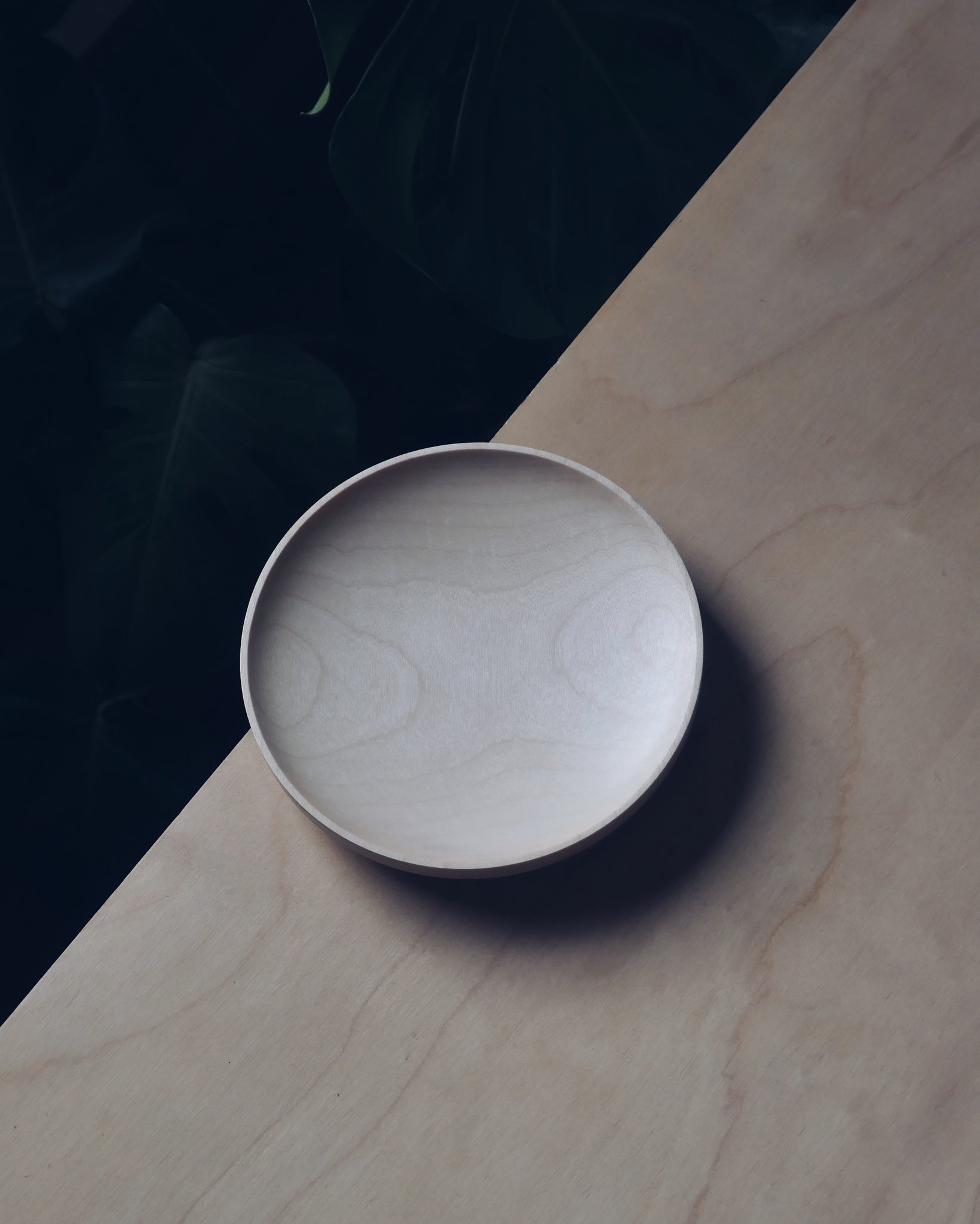 Plate - in Sycamore
Plate made from sycamore. 
Size - D 16.5cm x H 2.6cm 
Finish - Hard Wax Oil - food safe and durable 
Sourced from a tree in our woodland that had to be taken down a few years ago. This piece has been air dried and as a result has maintained its very light colour. Sometimes with kiln drying the wood will darken slightly to a more golden colour. 
The design is new for this collection and quite  architectural in style. My previous profession still influencing my designs today, always aiming to be simple and refined. 
This is a calm and understated piece with a delightfully clean grain.
Designed to be ornamental but can handle light food use.