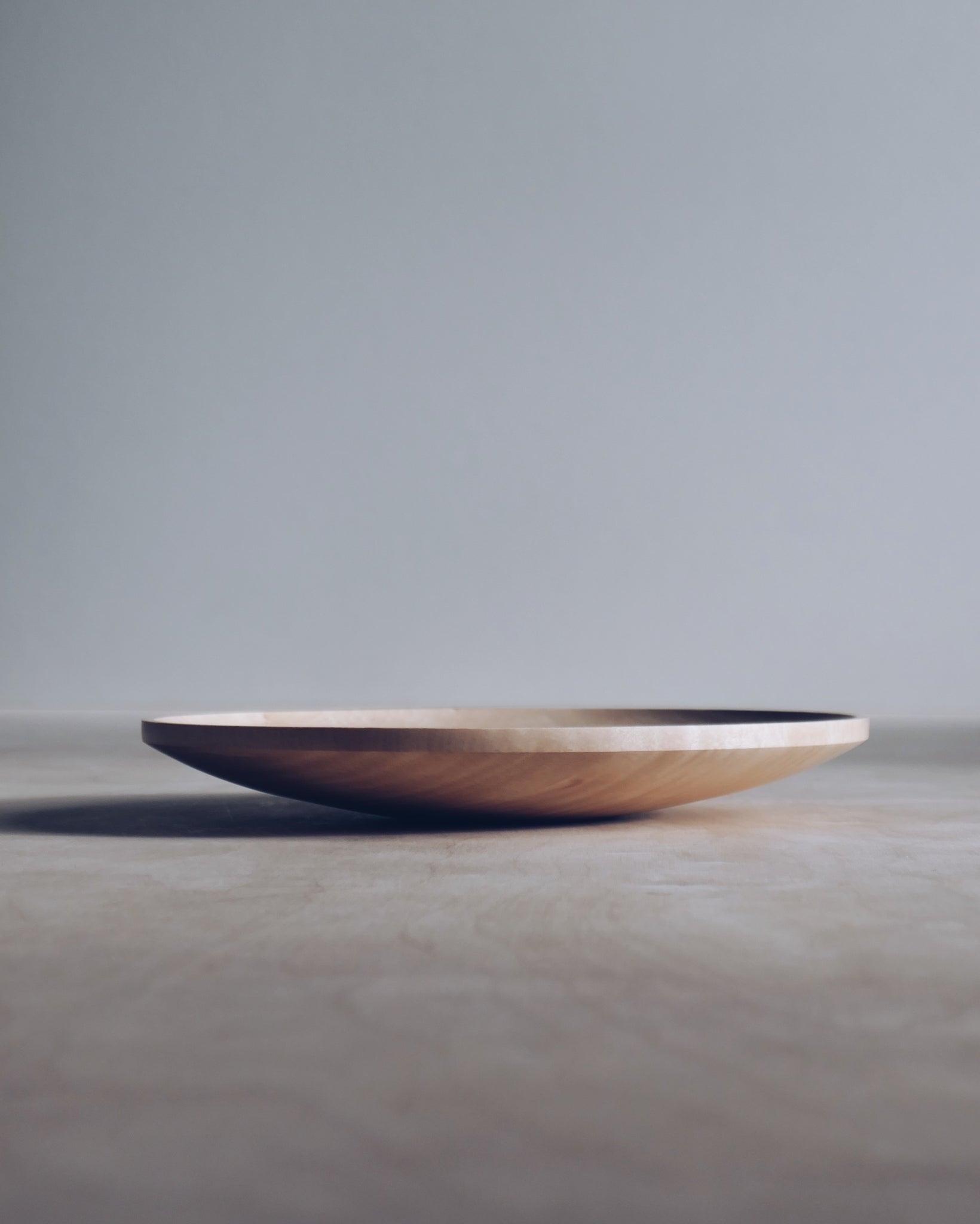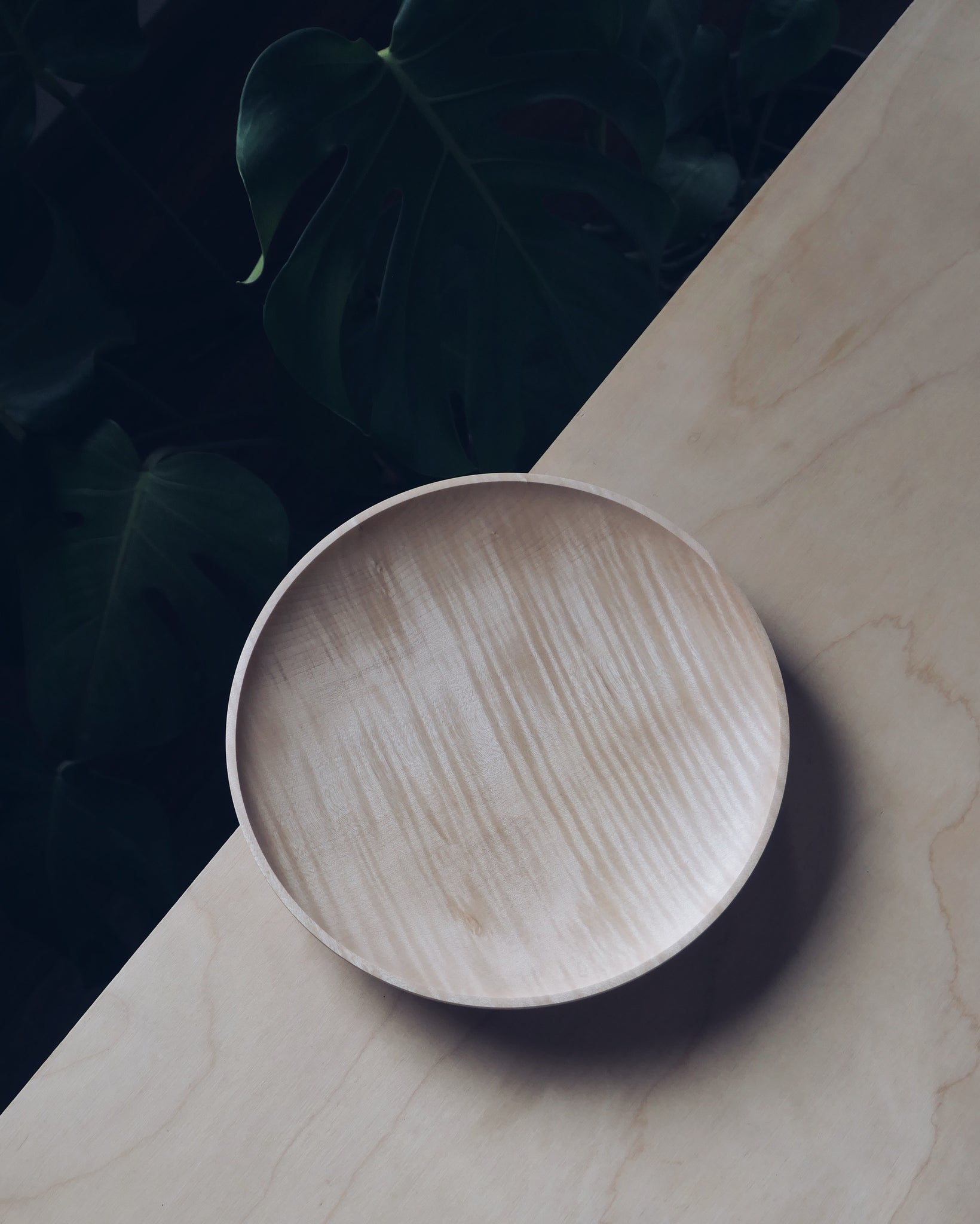 Plate - in Field Maple
Plate made from Rippled Field Maple 
Size - D 22.5cm x H 3cm 
Finish - Hard Wax Oil - food safe and durable 
Sourced from a Field Maple tree over 100 years old on the edge of our woodland. This tree unfortunately had to be felled last year. It has however provided us with a good amount of beautiful material.
This piece has some of the best rippled grain I've seen, with dense bands of pale flame throughout. 
Made in a design that I launched for my previous collection and quite architectural in style. My previous profession still influencing my designs today, always aiming to be simple and refined. 
Designed to be ornamental but can handle light food use.