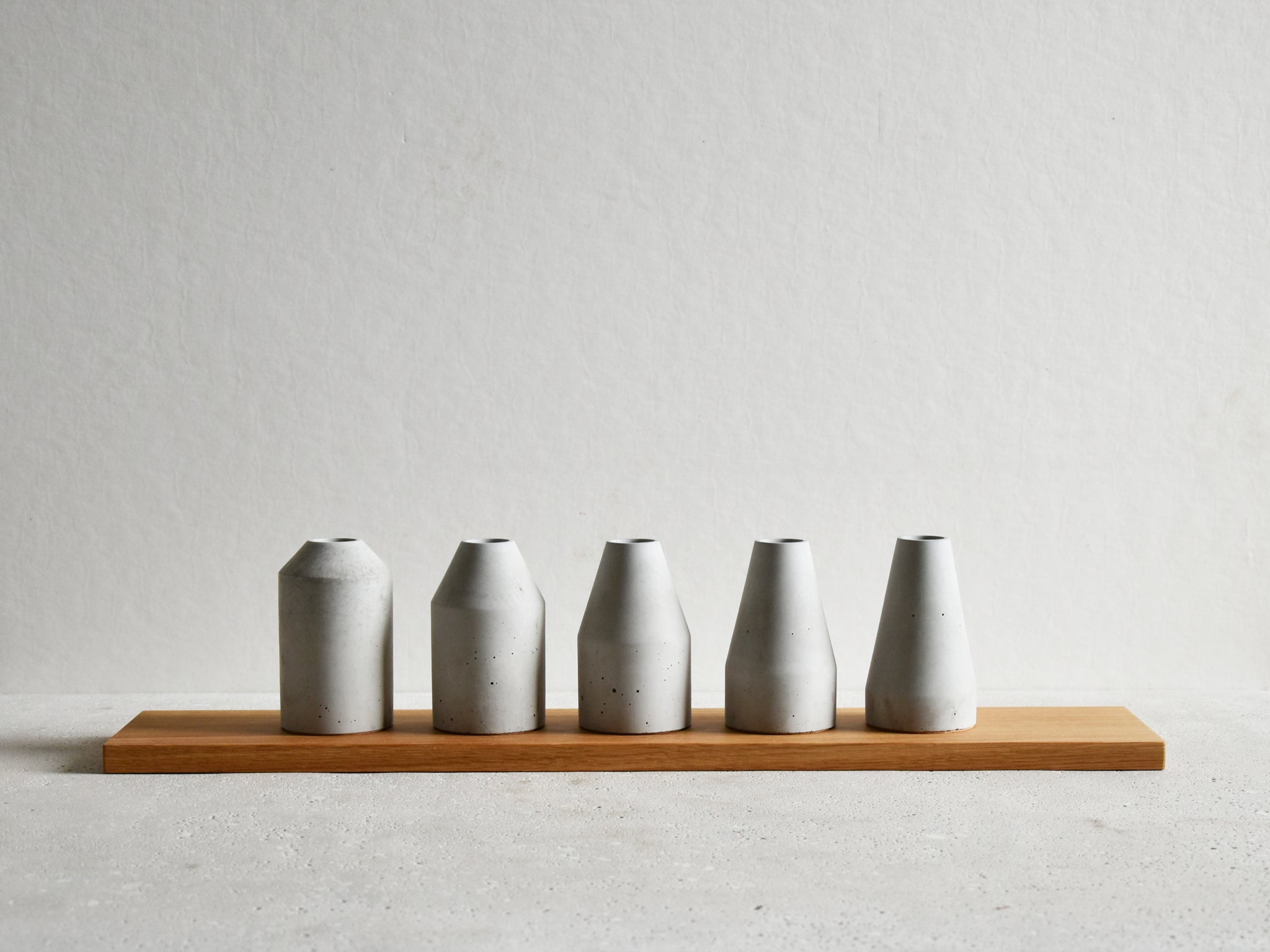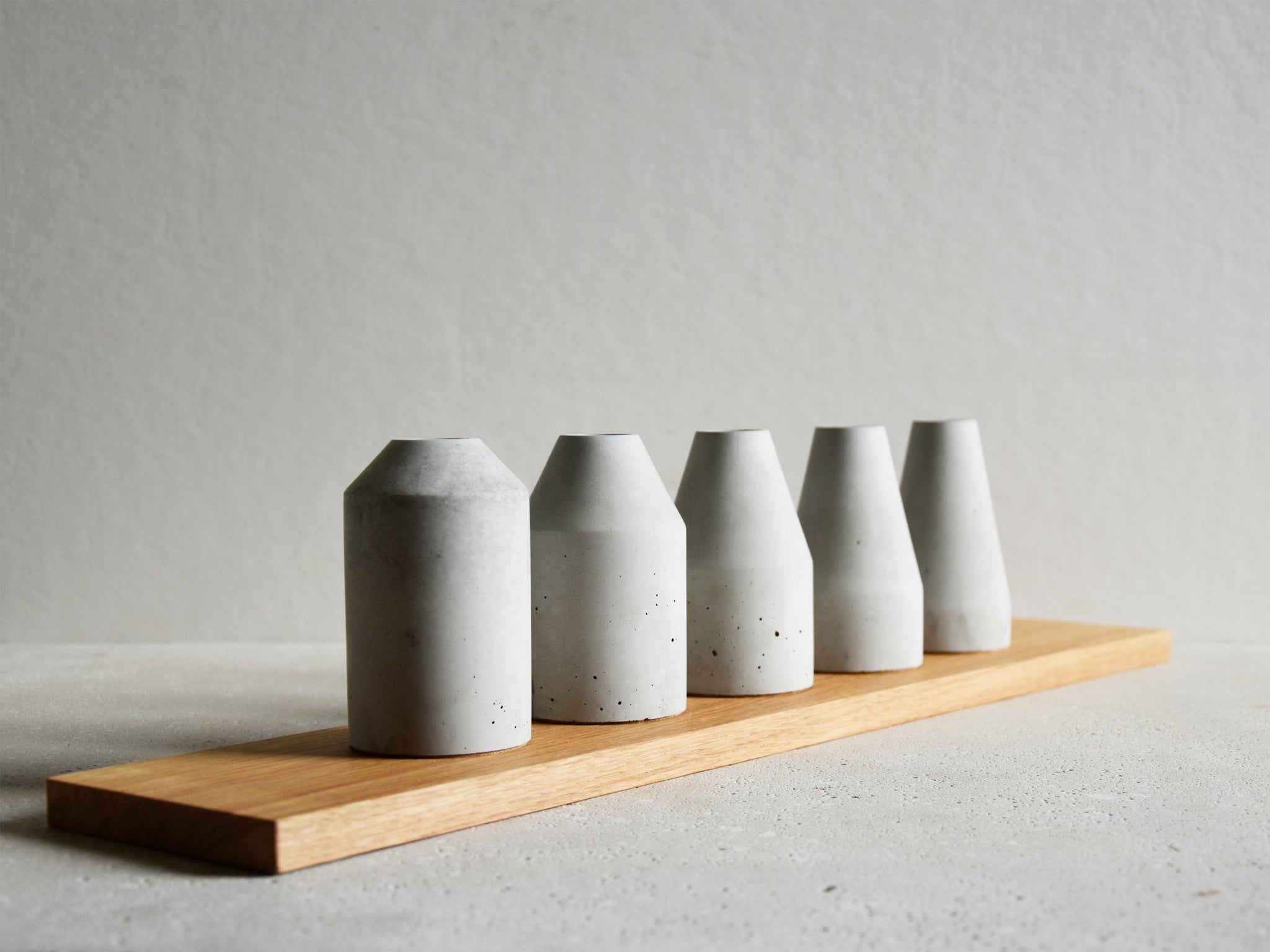 Flow Candlesticks
A set of five handmade concrete candlesticks together with an oak plinth.
The idea behind this set was to create fives pieces written with the same language to create a cohesive group and the challenge was to make them work individually as well as a collection using simple graphic forms.
The overarching concept that these pieces aim to celebrate is the flow of candle wax over their surfaces. Almost inevitably candles with drip and often in quite attractive ways so this design aims to take advantage of that. Each candlestick tapers in a different way and so either slows the flow of wax or gives it a quick ride to the plinth below.
Dimensions
Plinth  -  54.5 x 10.5 x 1.5 cm
Candlesticks  -  10 x 6 cm
Handmade to order please allow two weeks.