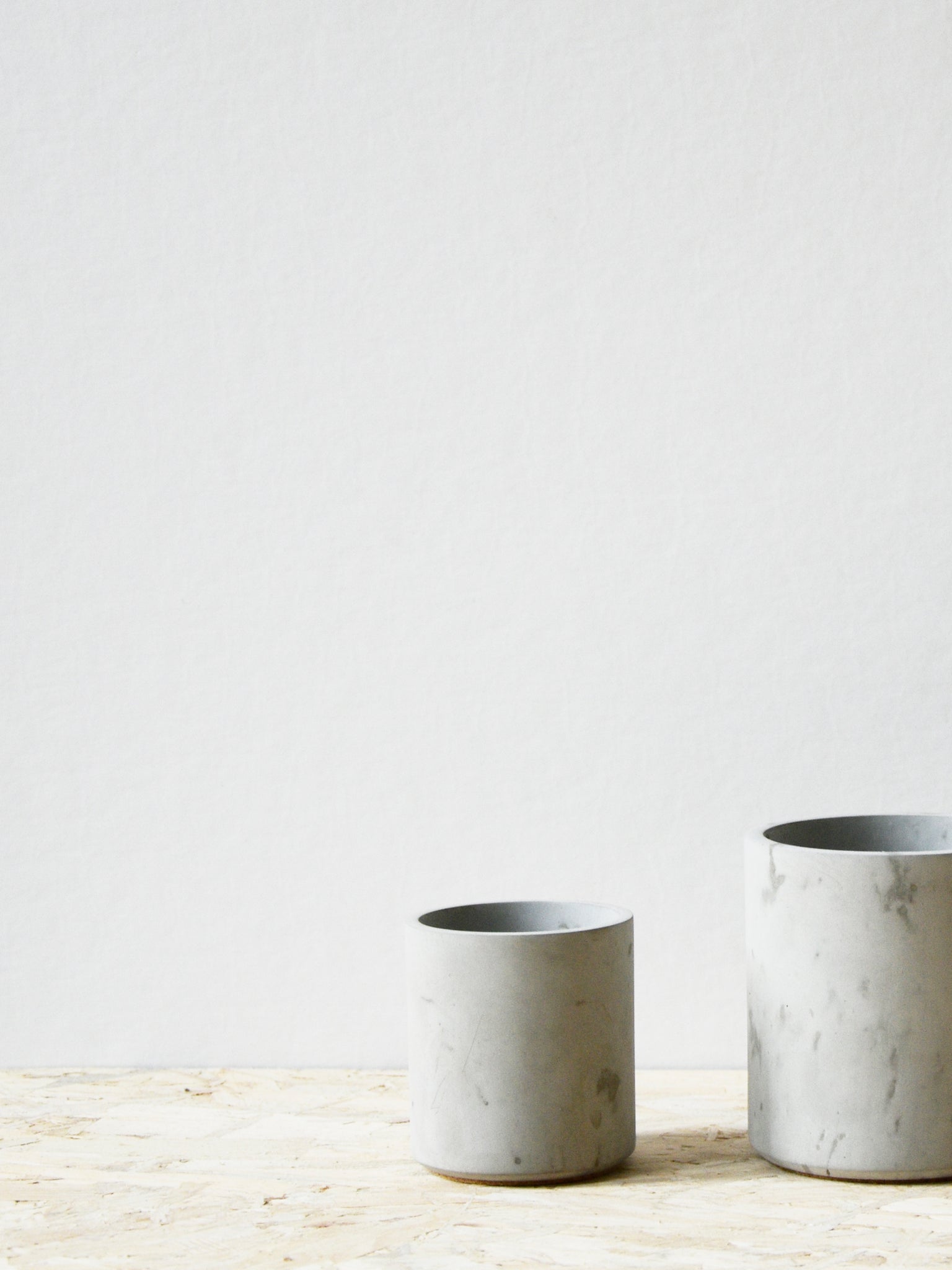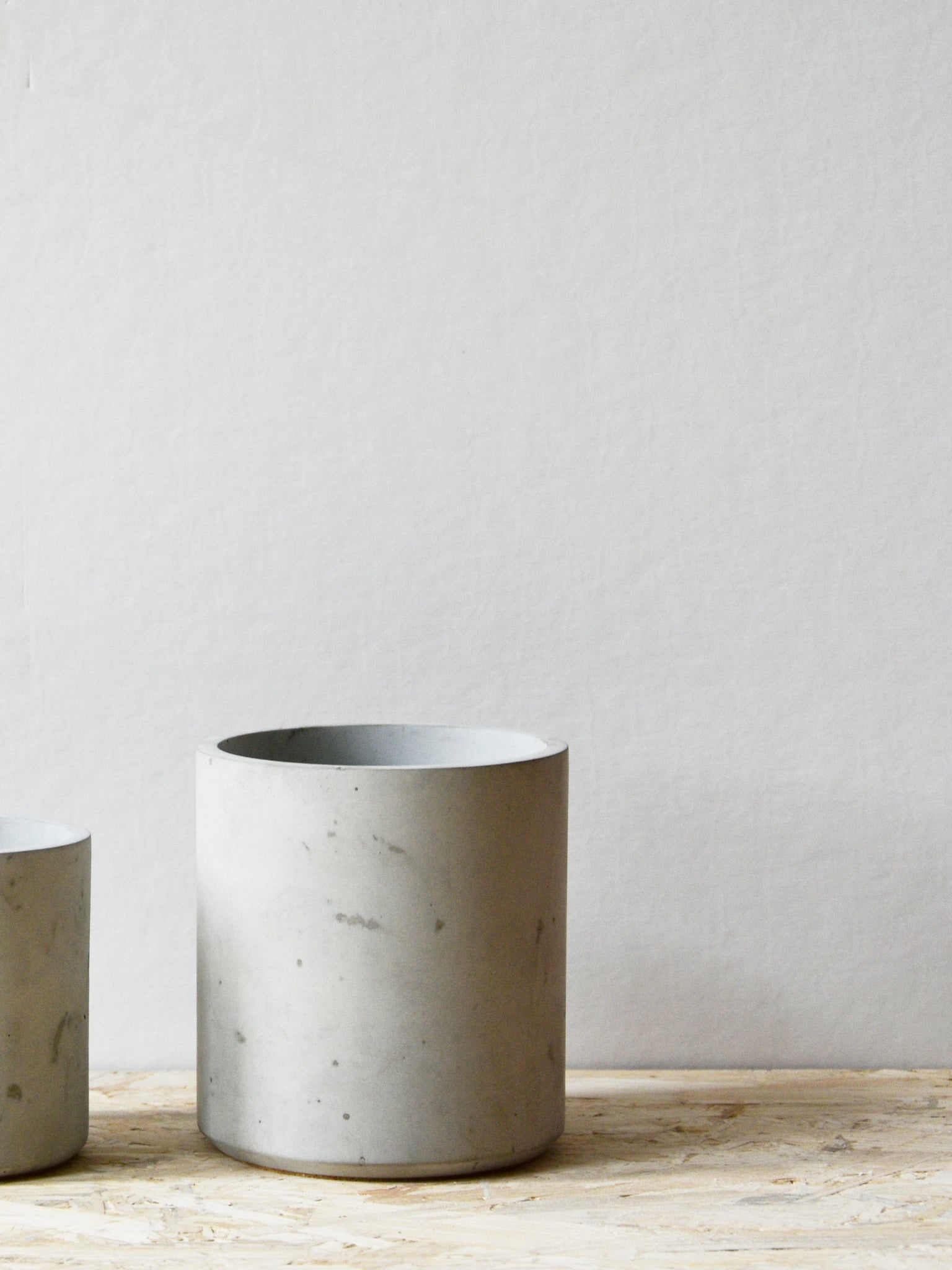 Concrete Planters
Planters handmade from concrete 
A simple cylindrical container with a chamfered base designed to be a minimal and contemporary receptacle for your favourite plants.
The concrete is sealed so you can plant in them directly or simply place your plant already with a plastic pot inside. The planters come in three sizes whose internal widths are 6, 8 and 10cm respectively. This is so they will fit standard sized pots inside.
The inside of the pot tapers from thin at the top to wide at the base. This means a more stable design and makes repotting much easier. 
The concrete is cast using silicone moulds and is very smooth to touch. A cork base is adhered to the underside making them friendly for any indoor surfaces.
They work particularly well with cacti and succulents! In fact I designed and made these initially to house my collection.
Dimensions
                 Height  -  Width  -  Internal width 
Small        7.5cm       7cm             6cm
Medium    10cm        9cm             8cm 
Large        12.5cm    11.5cm        10cm
Handmade to order please allow two weeks.