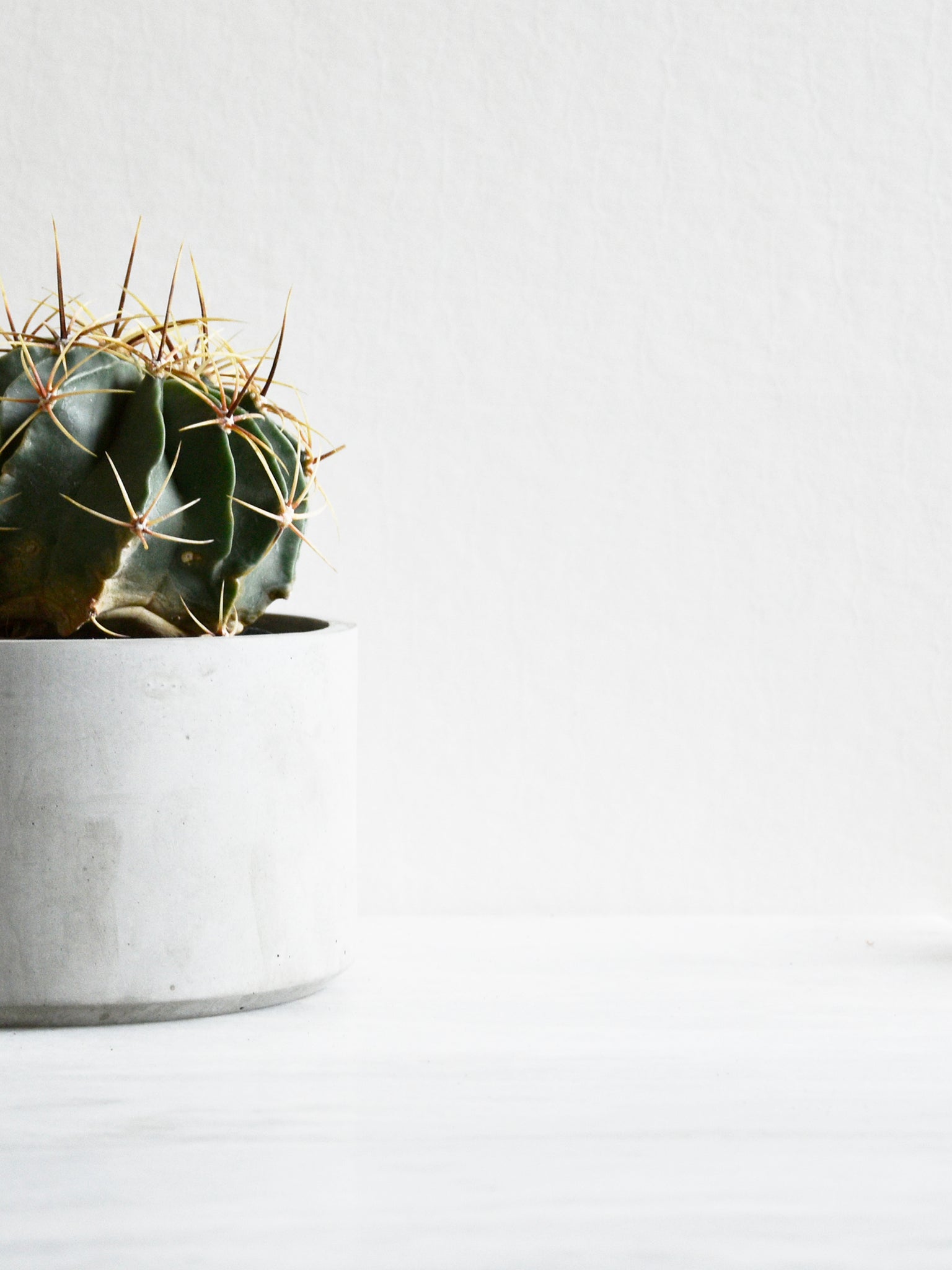 Concrete Planter
Planter handmade from concrete in our Kent studio. 
A simple cylindrical container with a chamfered base designed to be a minimal and contemporary receptacle for your favourite plants. This planter is 20cm wide and 10 cm tall, a more squat design which suits the more vertically challenged plants.    
The concrete is cast using silicone moulds and is very smooth to touch. A cork base is adhered to the underside making them friendly for any indoor surfaces.
They work particularly well with cacti and succulents! In fact I designed and made these initially to house my growing collection.
Width 20cm - Height 10cm 
Handmade to order please allow two weeks.