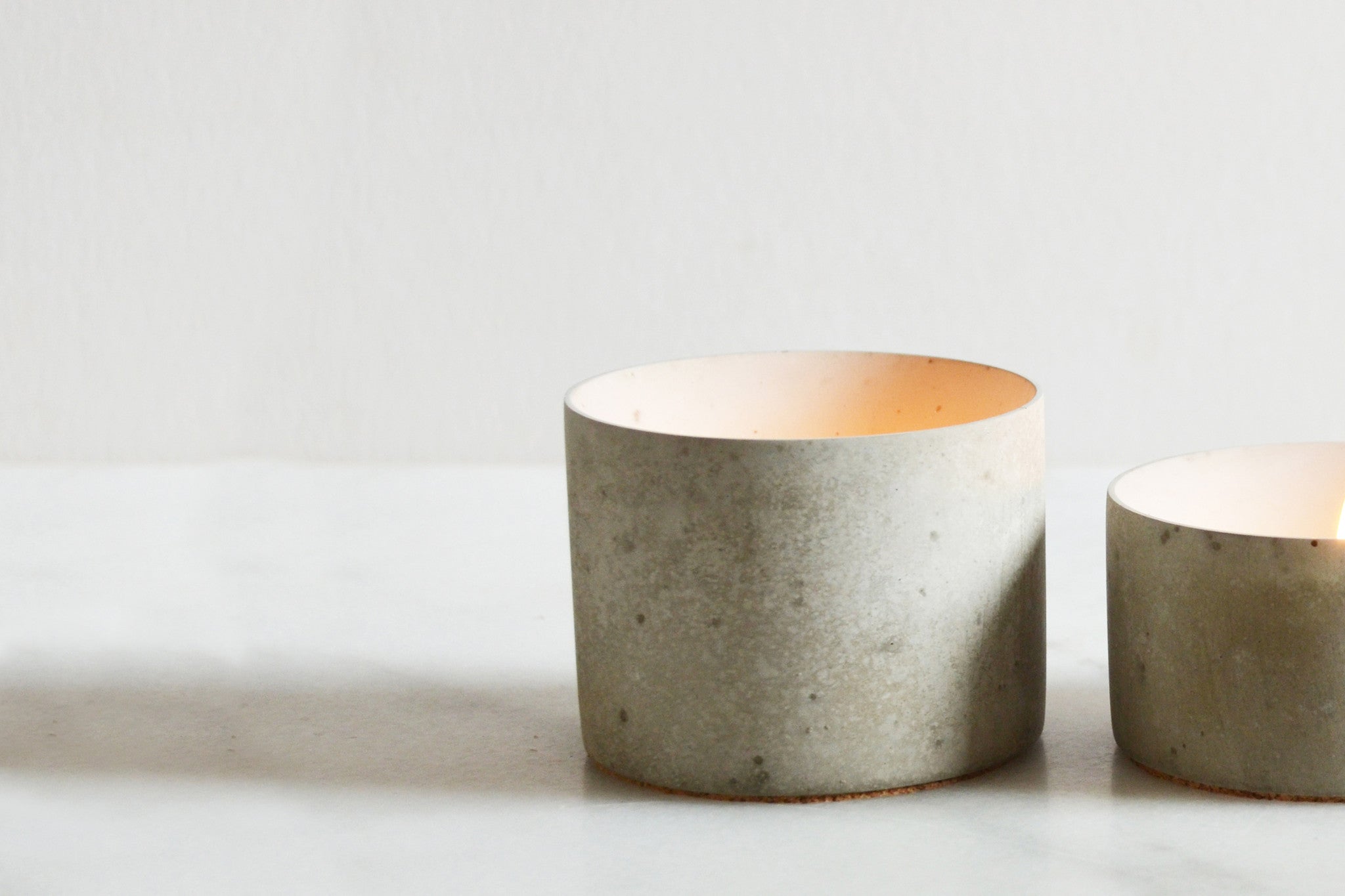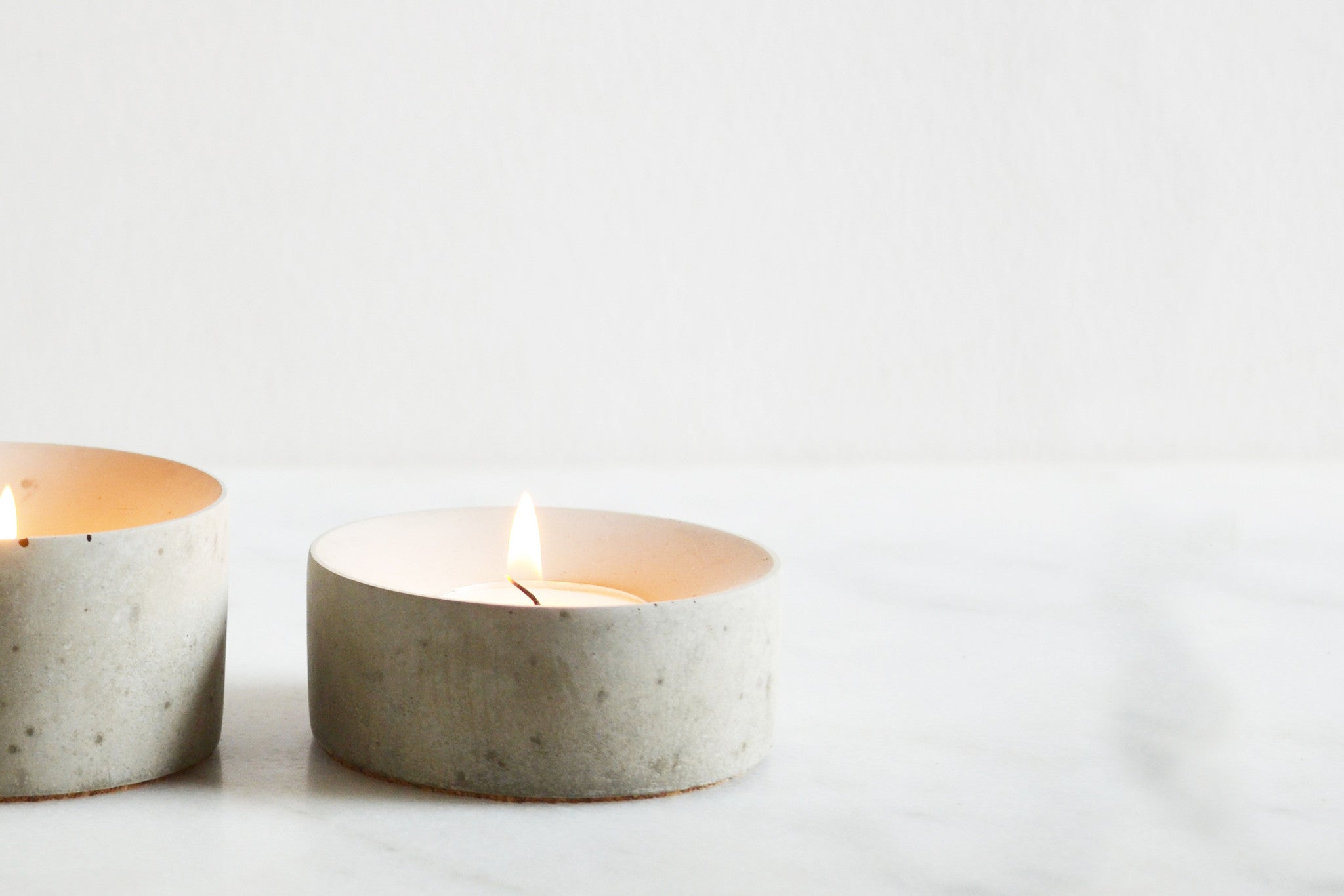 Concrete Cones
Handmade concrete tea light holders designed to interact with, and alter the diffuse patterns of the emitted light.
The shallowest of cones allows light to spread widely, whilst the deepest of cones shines upward providing a more ambient glow. 
An almost cold industrial graphic ornament when not in use is transformed by the warming glow of a flame. Perfect for a table centre piece or shelf decoration. 
Designed as a set of three but can also be purchased individually - please select from the drop down menu on the left.
Concrete has a large thermal mass and so where a conventional glass tea light holder gets very hot the concrete only remains warm.  
The use of molds enables the precise reproduction of the Concrete Cones producing identical forms, however, no two will be the same. When concrete dries, random patterns and small bubbles are left on its surface and so each will be unique.
Handmade to order please allow two weeks.