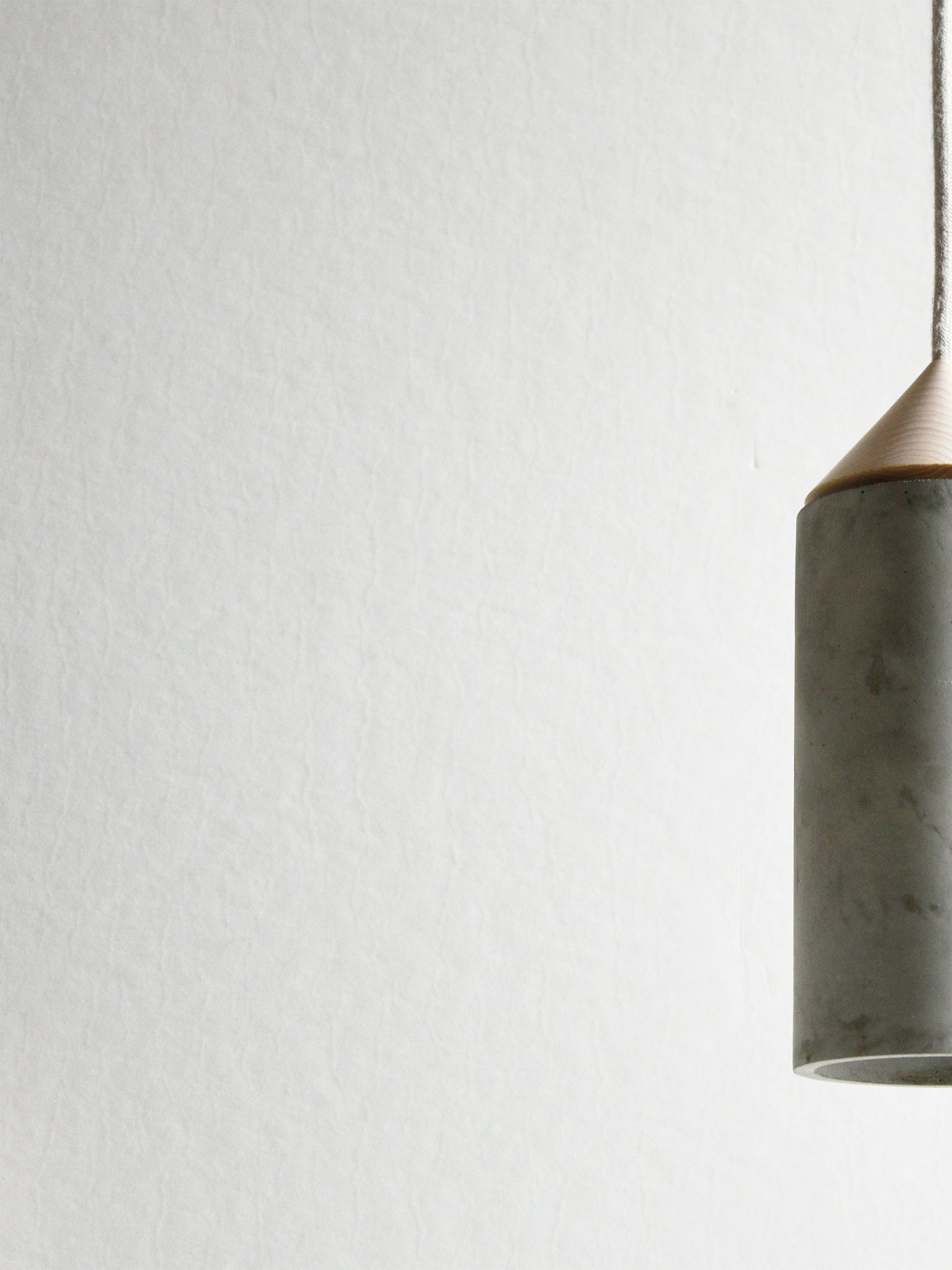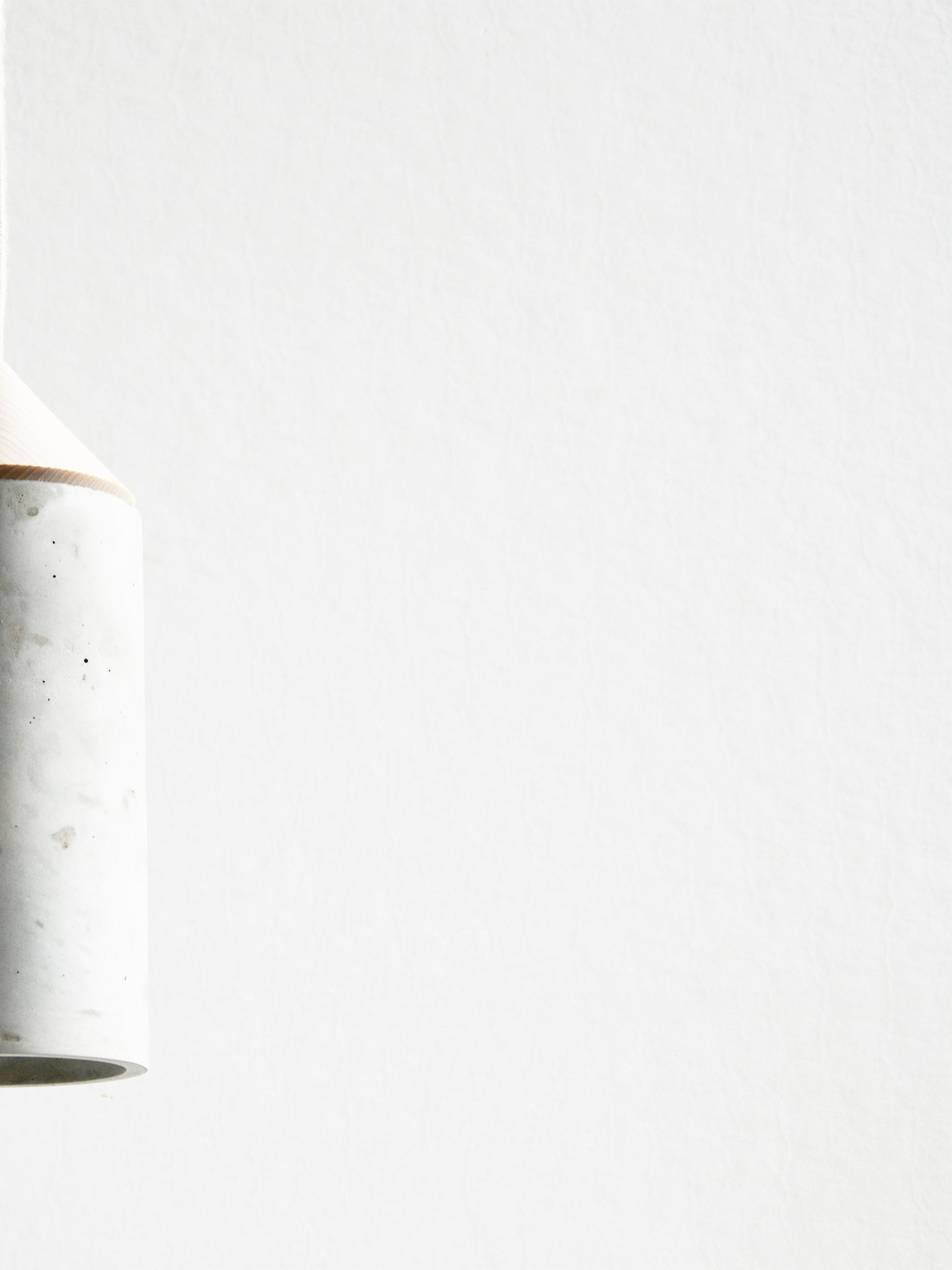 Concrete and Ash Pendant Light
Concrete and Ash Pendant Light handmade in our rural kent studio.
Wood and concrete compliment each other so well. I've used them here to create a pendant which aims to be simple and sleek. The cylindrical concrete shade is capped with a hand turned ash top and wired with a light grey fabric cable.
The 45 degree angle of the wooden cap aims to make the concrete look heavy as if being stretched, giving an air of mass and solidity, whilst the thin walls of the shade retain a contrasting elegance. 
Fitted with an E27 lamp holder 
Height 22cm  - Width 9cm 
If you are interested in purchasing this item please email me at info@havelockstudio.com so that we can discuss your exact requirements e.g. ceiling rose (if required), length of fabric cable etc. 
Please note you are more than welcome to place an order but due to the number of orders we are currently making, the pendants will be made in January 2019.