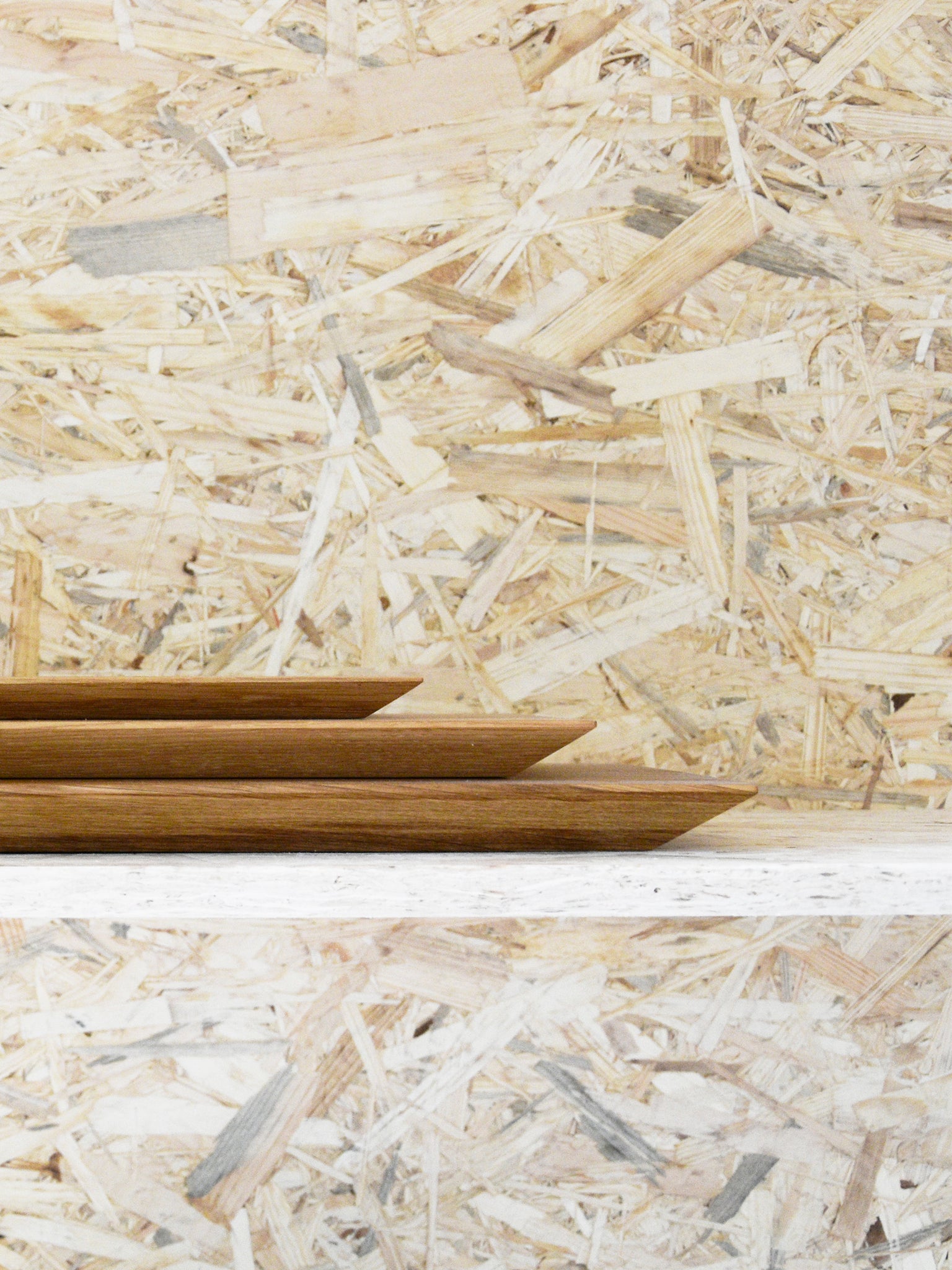 Oak Boards - Chamfer Collection
Handmade solid oak boards for both chopping and serving.
Inspired by traditional Japanese roofs, the edge is cut with a 35 degree chamfer to give a refined and contemporary profile but this also makes it very easy to pick up from any table or surface.
The form of each board is identical, however, the scales differ across the three sizes.
Small       -   30 x 15 x 1.5cm
Medium   -   40 x 20 x 2cm
Large       -   50 x 25 x 2.5cm
Available to purchase as a set.
The small boards are perfect for chopping herbs or simply as a side plate for meals. With the minimal and contemporary aesthetic, drawing from Japanese styles, they are also work very well to serve sushi on.  
Handmade from FSC certified European Oak which is carefully selected for purpose. Finished with a homemade blend of linseed oil and beeswax. 
This product is handmade to order and has a lead time of two weeks.