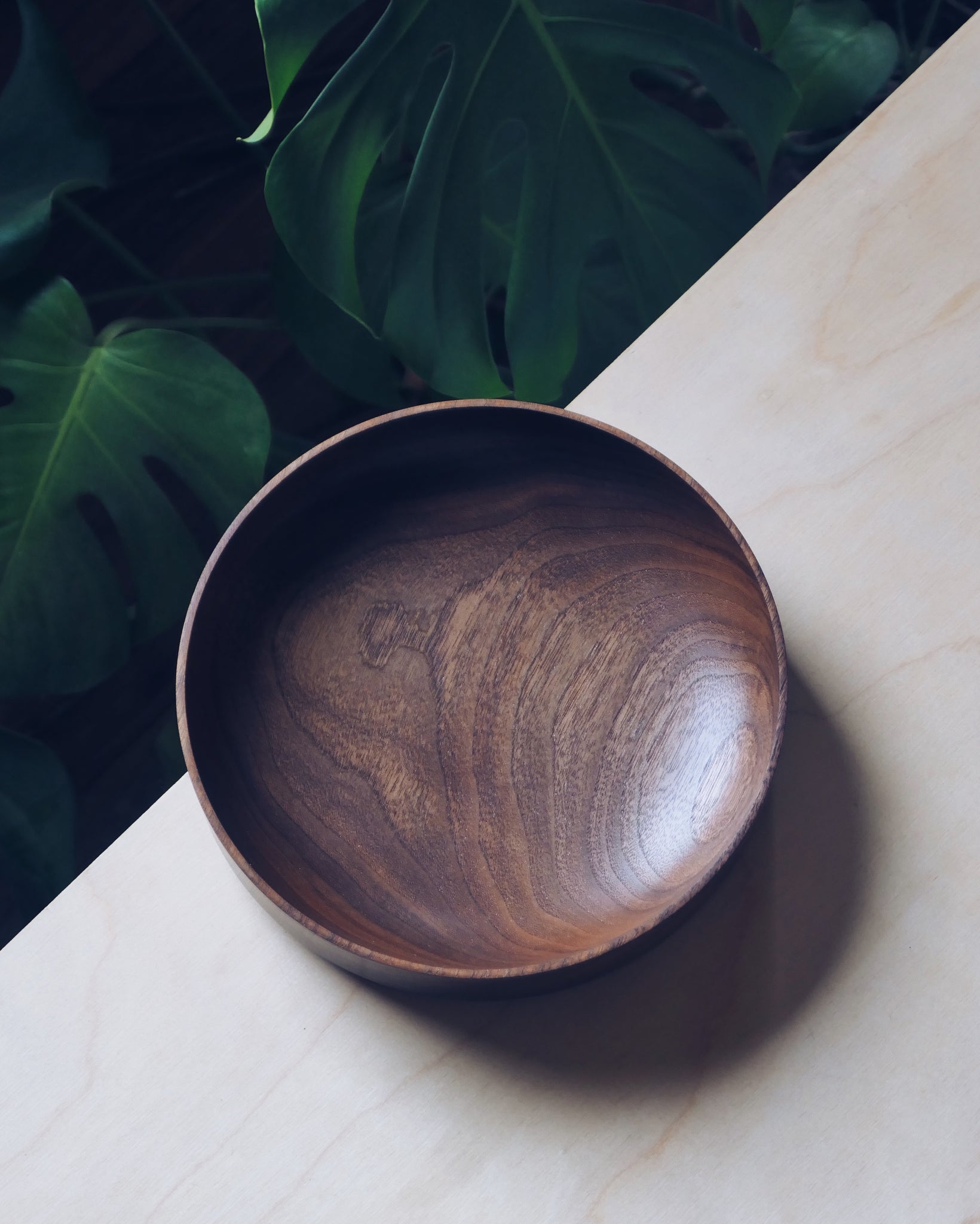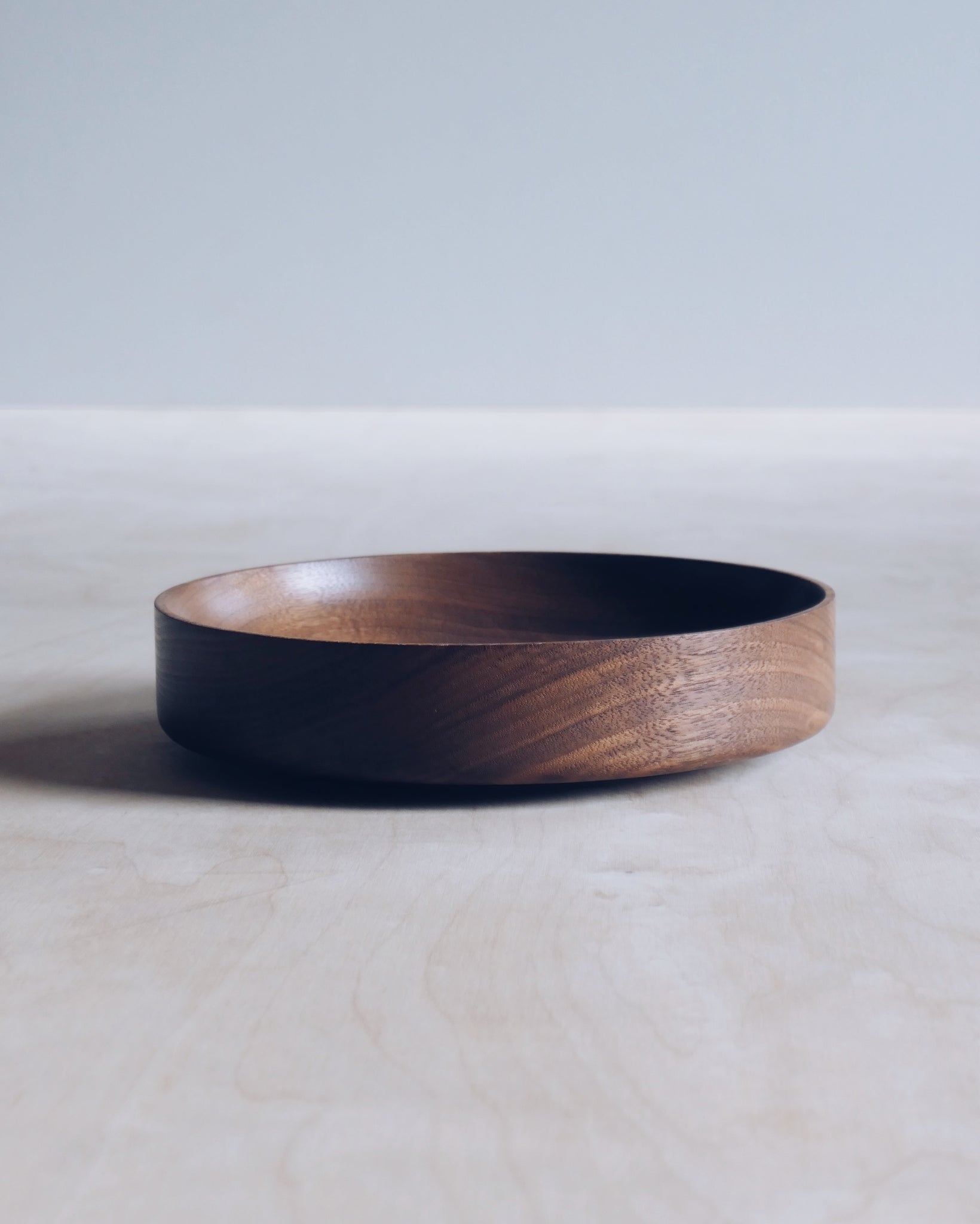 Bowl - in Walnut
Bowl made from Walnut
Size - D 20cm x H 4.5cm 
Finish - Tung Oil and Waxes
Walnut you say? That doesn't grow in your woodland! No, it doesn't, but occasionally I treat myself and make some pieces from FSC certified American Walnut. It's one of my absolute favourite woods. Turns amazingly, finishes really well and it's rich chocolatey tones draw me in every time. 
This piece has a very simple architectural design. A thin rim giving the appearance of delicacy and a thicker bases giving a feeling of solidity. It's set off the table with a ring shaped foot providing a shadow gap. One of my favourite details.
Designed to be ornamental, or a catch all but can take light food use.