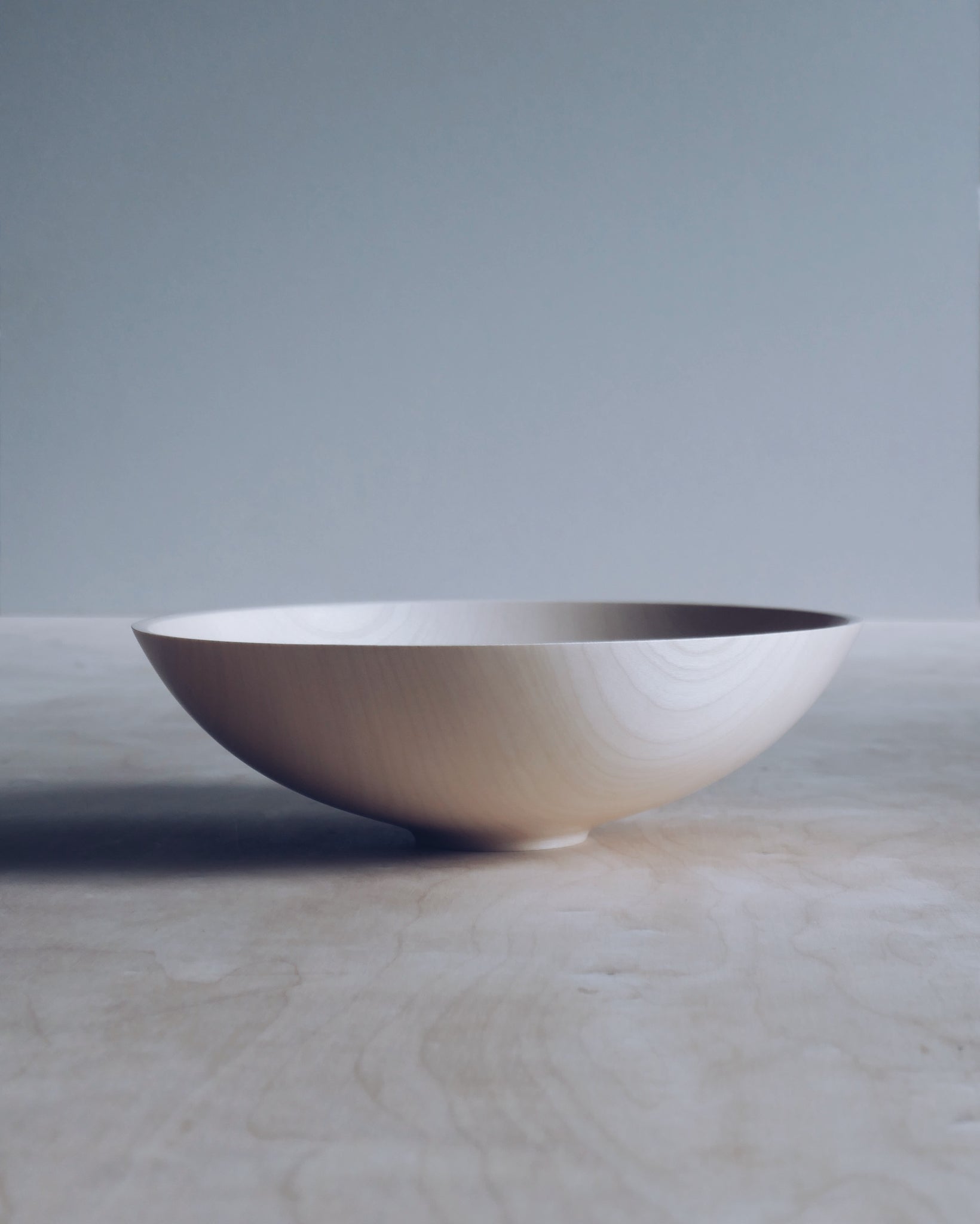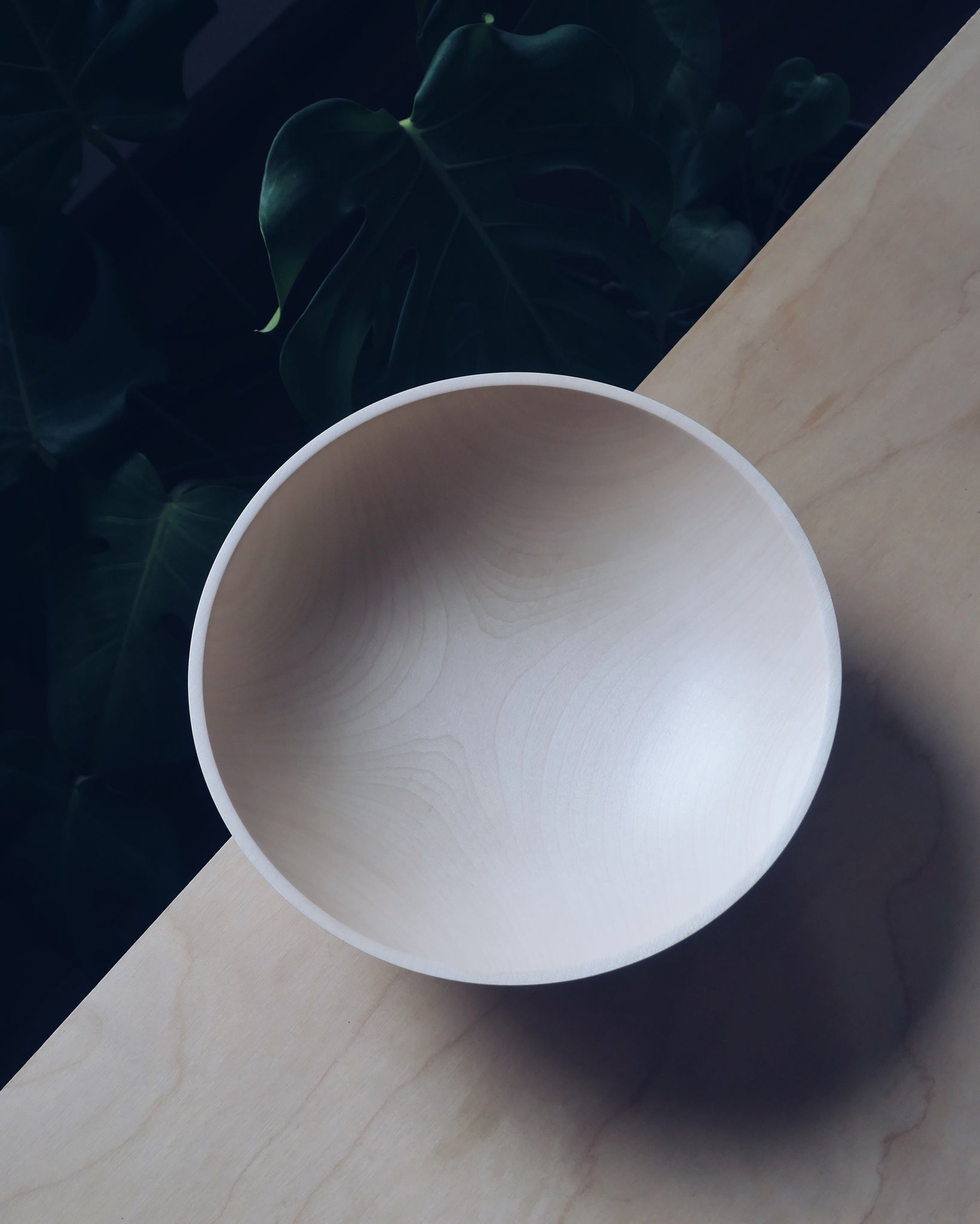 Bowl - in Sycamore
Bowl made from sycamore. 
Size - D 26cm x H 7.8cm 
Finish - Hard Wax Oil - food safe and durable 
Sourced from a tree in our woodland that had to be taken down a few years ago. This piece has been air dried and as a result has maintained its very light colour. Sometimes with kiln drying the wood will darken slightly to a more golden colour. 
One of the stand out pieces for me in this collection. Quite a classically shaped bowl, a simple curvature with a ring shaped foot raising the piece off the table, one of my favourite details. I like to make every element as beautiful as it can be and the underside is no exception. 
This is a calm and understated piece with a delightfully clean grain.
For decoration or display.