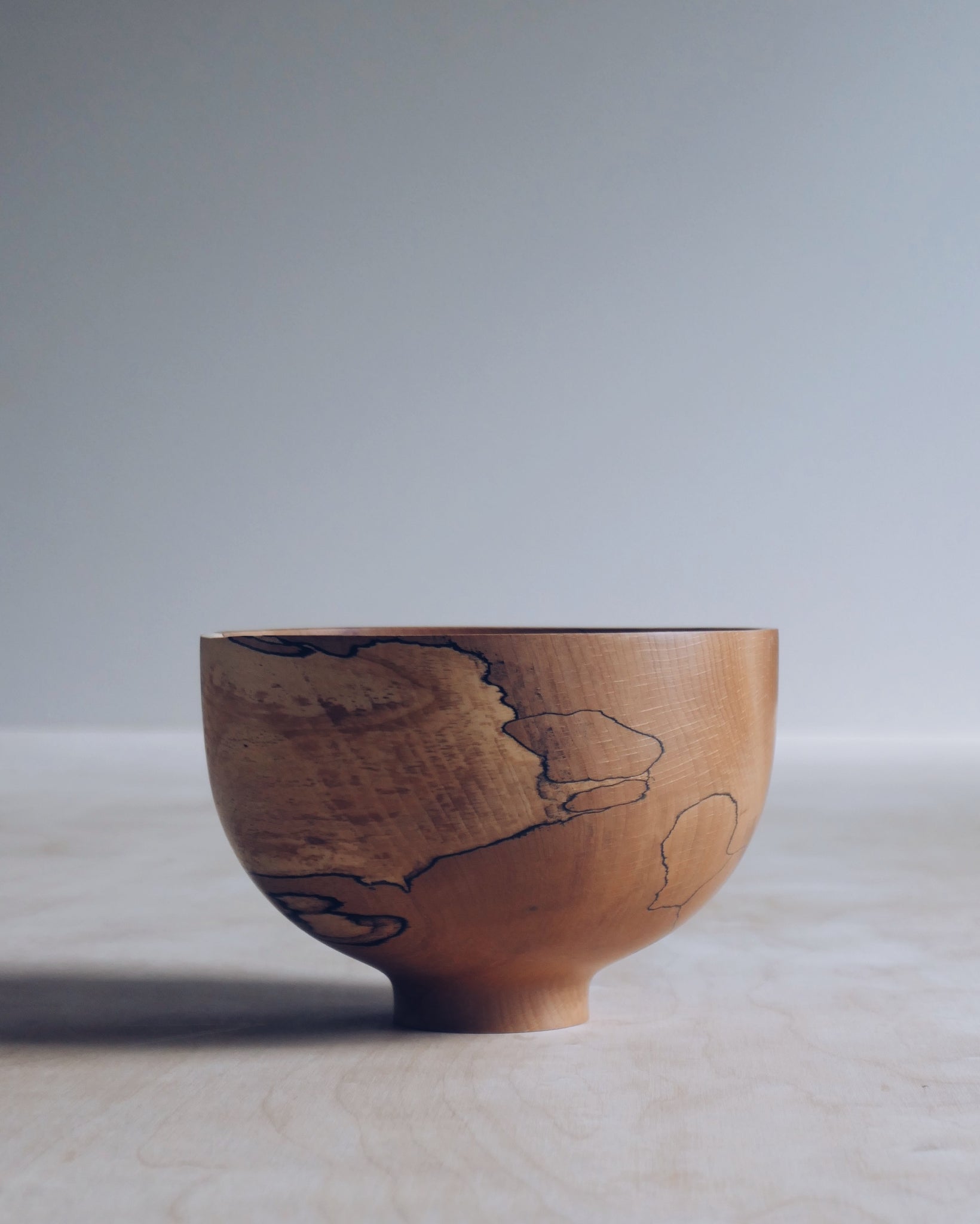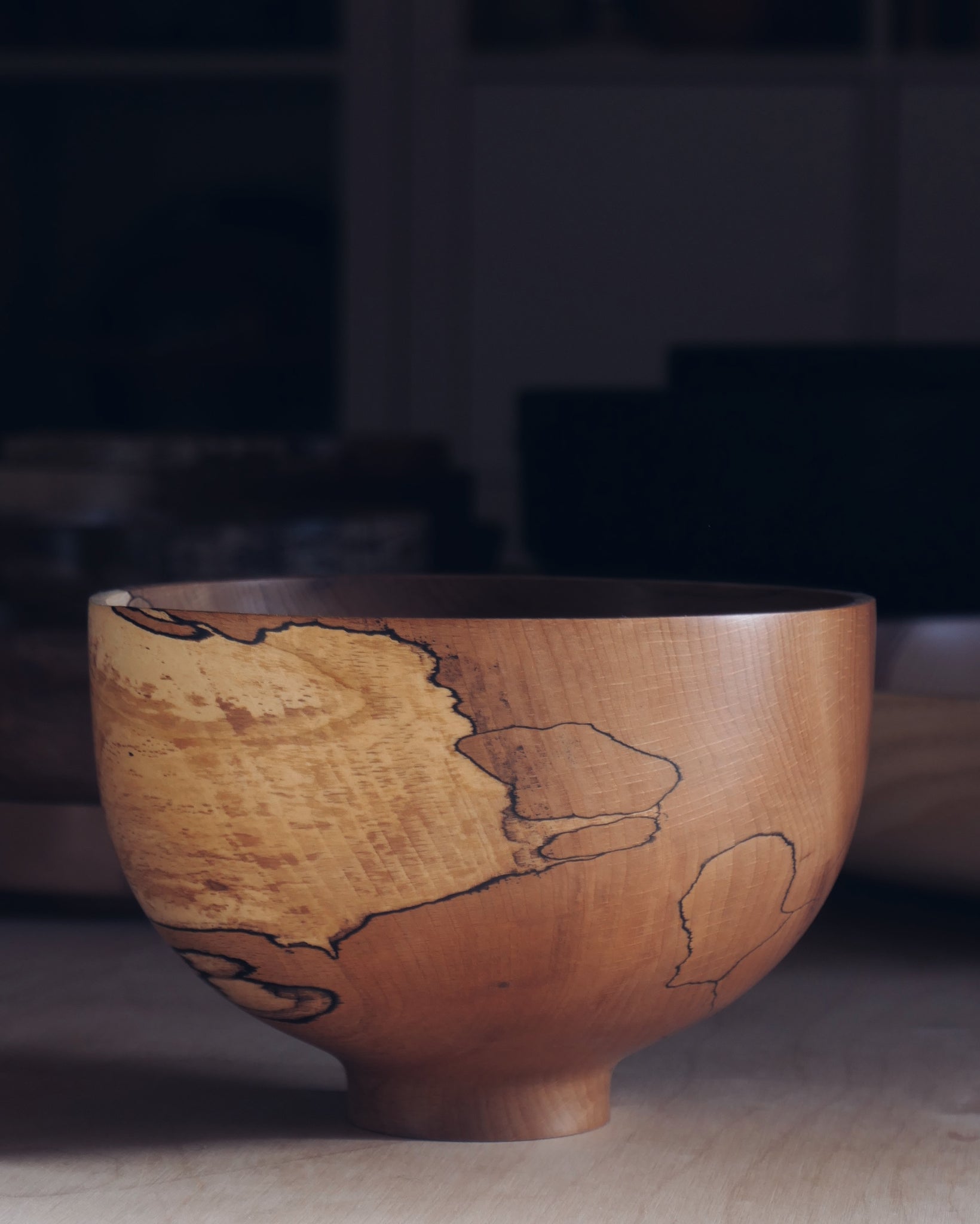 Bowl - in Spalted Beech and Brass
Bowl made from Spalted Beech and Brass 
Size - D 14cm x H 9.5cm 
Finish - Hard Wax Oil
Sourced from storm fallen timber harvested from our woodland. The log which this piece came from has been left outside in the elements where it has started to spalt, creating these beautiful black lines and dappled markings.
By cutting and seasoning the wood, the spalting process stops. Then I have the pleasure of revealing what's inside.
When turning the piece I revealed some woodworm holes which weren't immediately obvious from the outside. I decided to try to save the bowl with an intervention I've used before in furniture making. The woodworm hole is drilled out, then filled with a brass rod and finally ground flush to the surface.
This one was particularly challenging as the hole went right through the foot of the bowl. I couldn't waste such beautiful wood though.
For decoration or display.