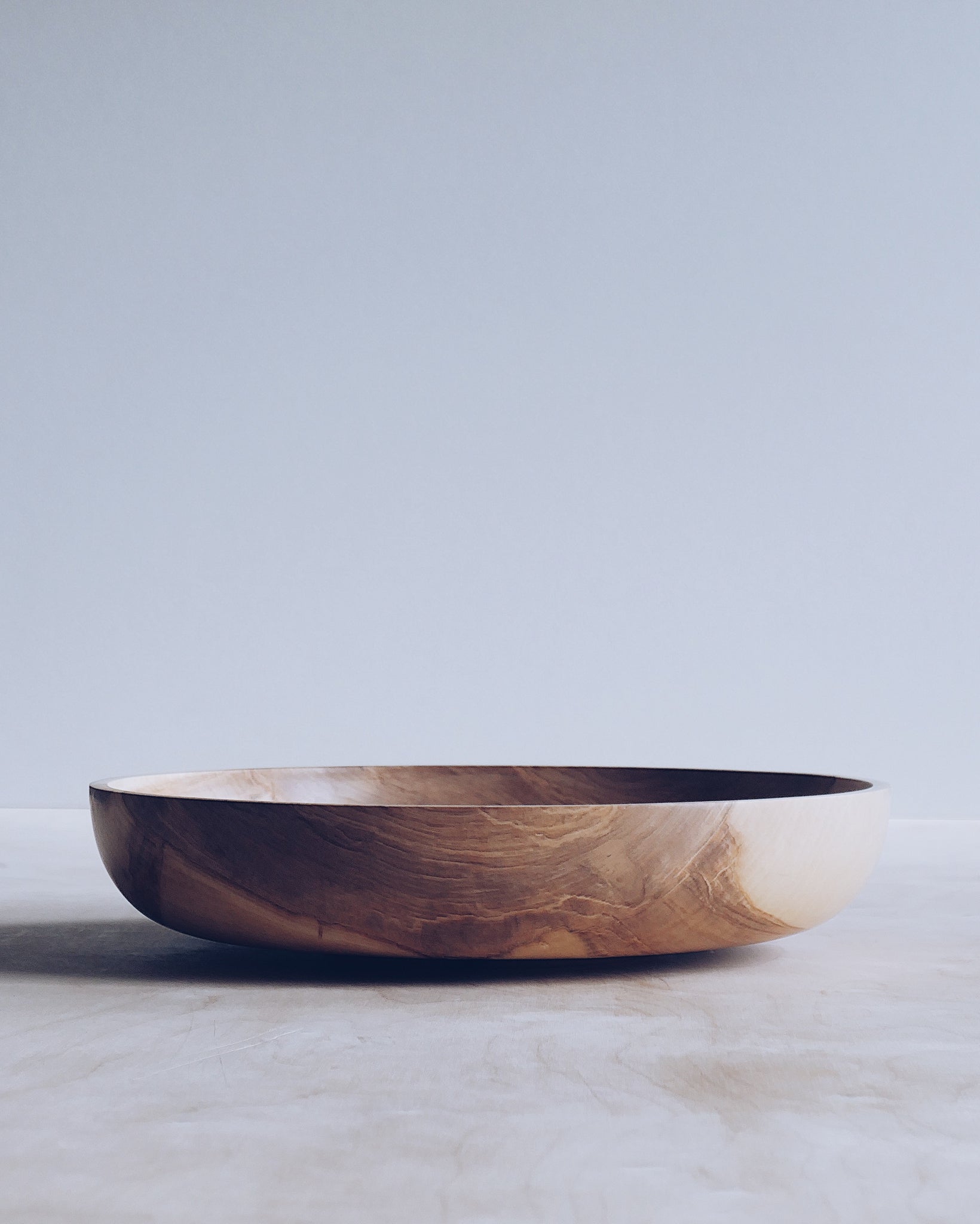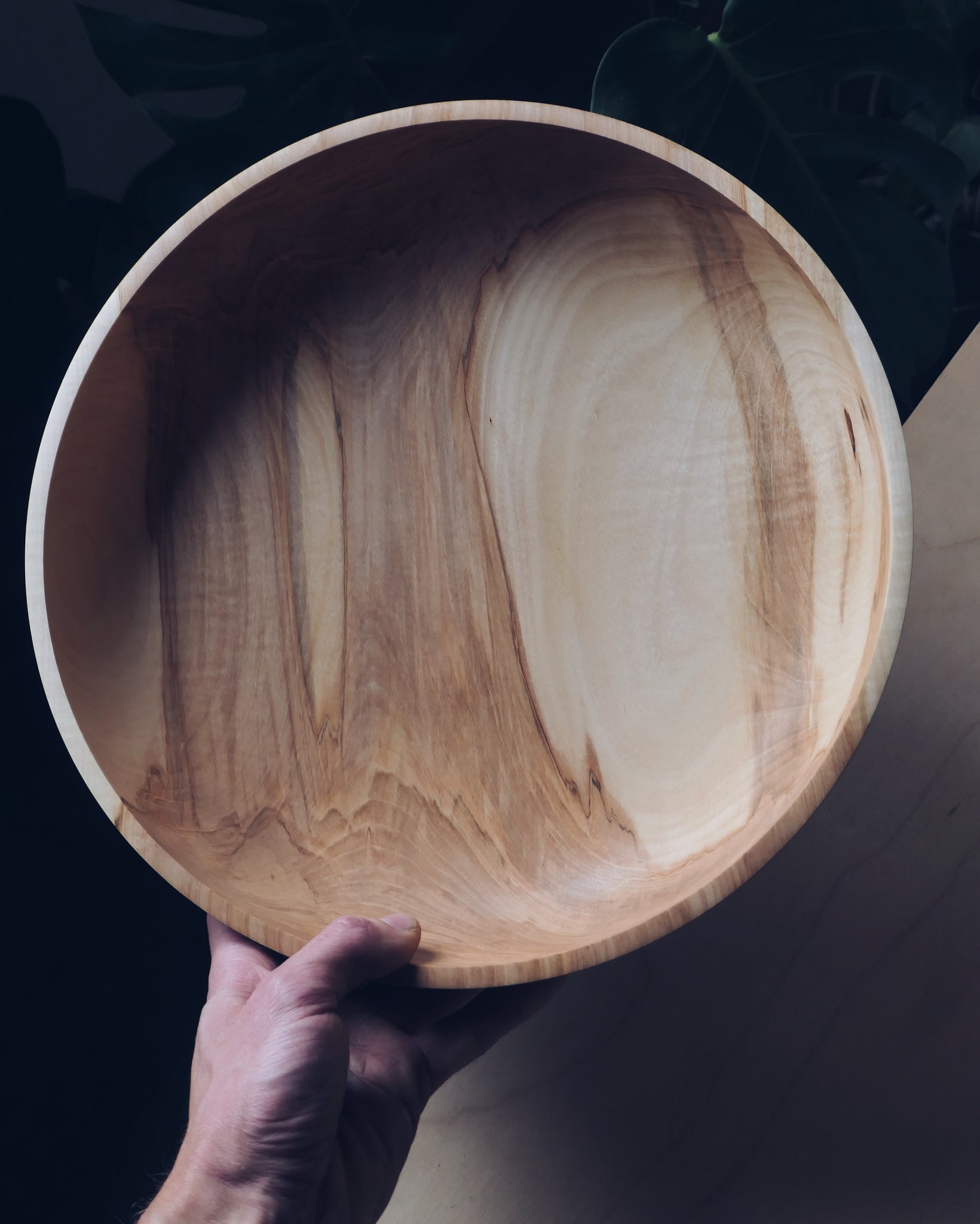 Large Bowl - in Horse Chestnut
Large bowl made from Horse Chestnut
Size - D 33cm x H 7cm 
Finish - Tung Oil and Waxes
Sourced from a large tree which fell down in 2021 in our woodland. The wood is unusually dark and I've never seen anything quite like it.
This phenomenon happens when a fungus gets inside the tree whilst it was alive, stains the wood and the tree fights back to contain the spread by depositing waxes and resins. This culminates in these bands of colour throughout the wood. A truly delightful oddity. 
A perfect size for a fruit bowl or table centrepiece. 
N.B. Tung Oil comes from a nut so please be aware if you have a nut allergy.