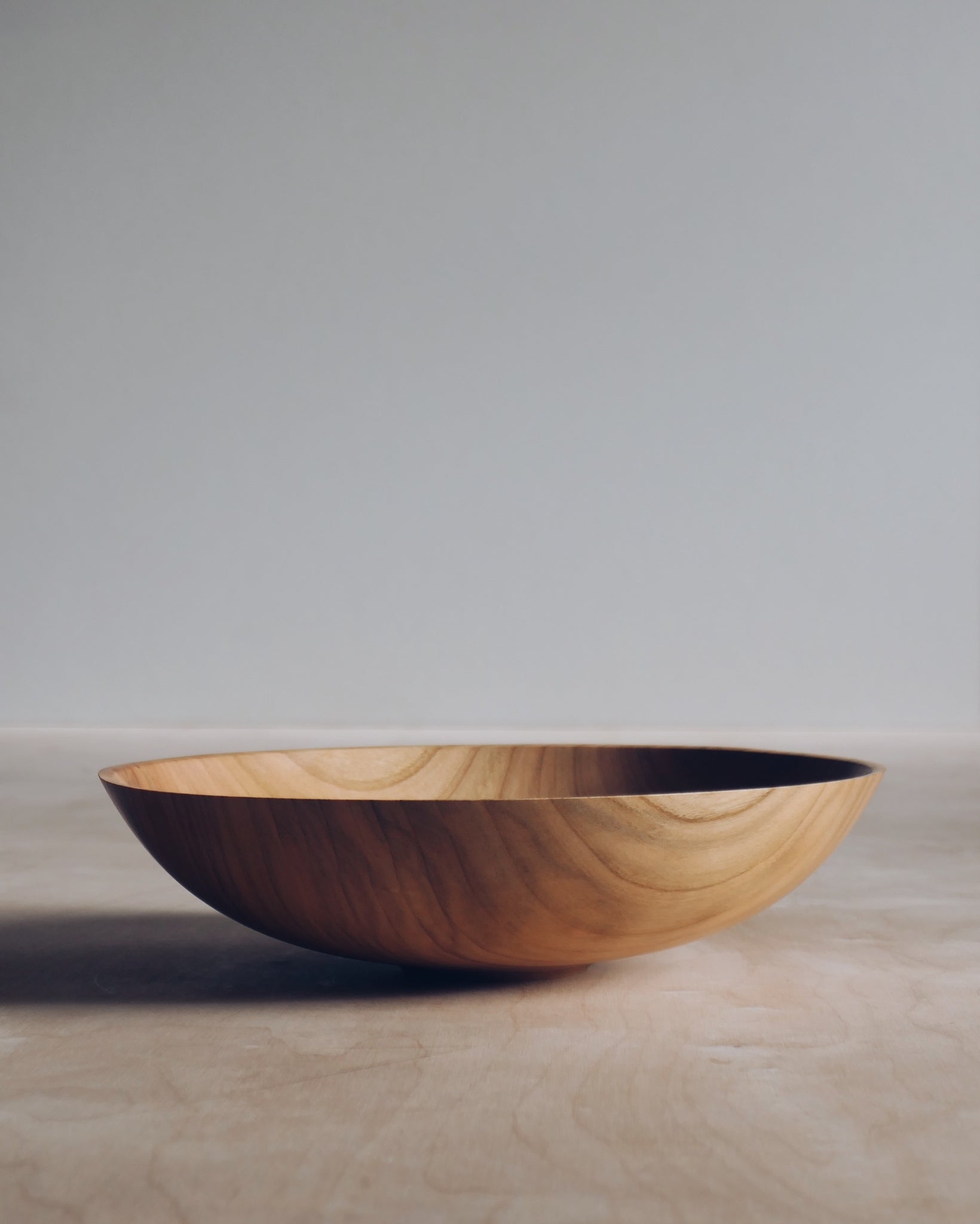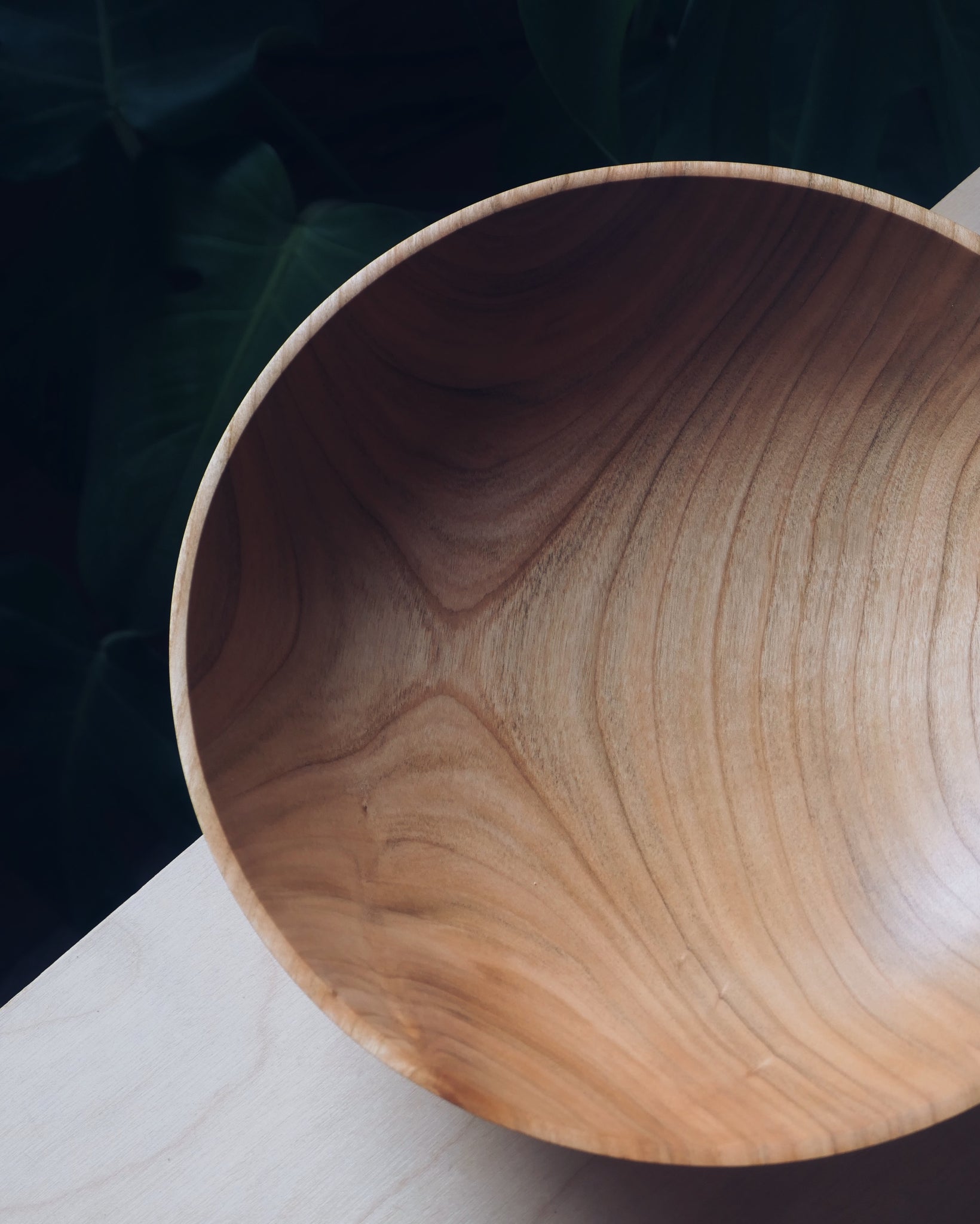 Bowl - in Cherry
Bowl made from Cherry
Size - D 24cm x H 6.3cm 
Finish - Tung Oil and Waxes  
Sourced from a tree felled in 2021 in our woodland. The tree was unfortunately on the decline and had to be taken down for safety reasons. When trees are taken down this way I feel compelled to really make the most of the wood, especially when it is this quality.
We don't get too much cherry in our woodland so this was a real treat for me. This piece was saved using a coring tool out of the middle of the other 'Large Cherry Bowl' in this collection. When the wood is this nice I don't like to waste one bit of it. 
This is a thin walled and delicate piece and so best suited to pleasure visually, although it is treated with a food safe product if you want to use is for such. 
N.B. Tung Oil comes from a nut so please be aware if you have a nut allergy.