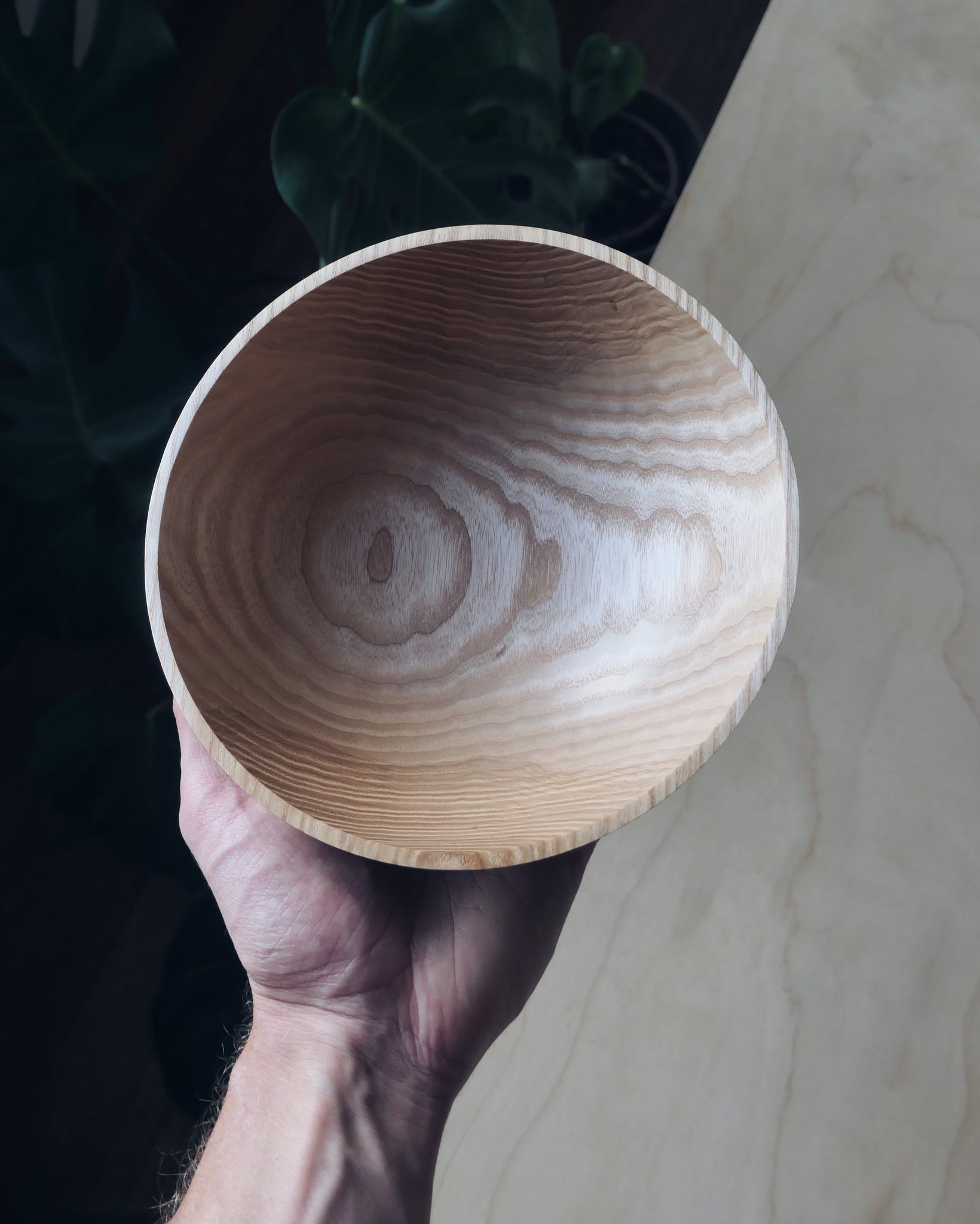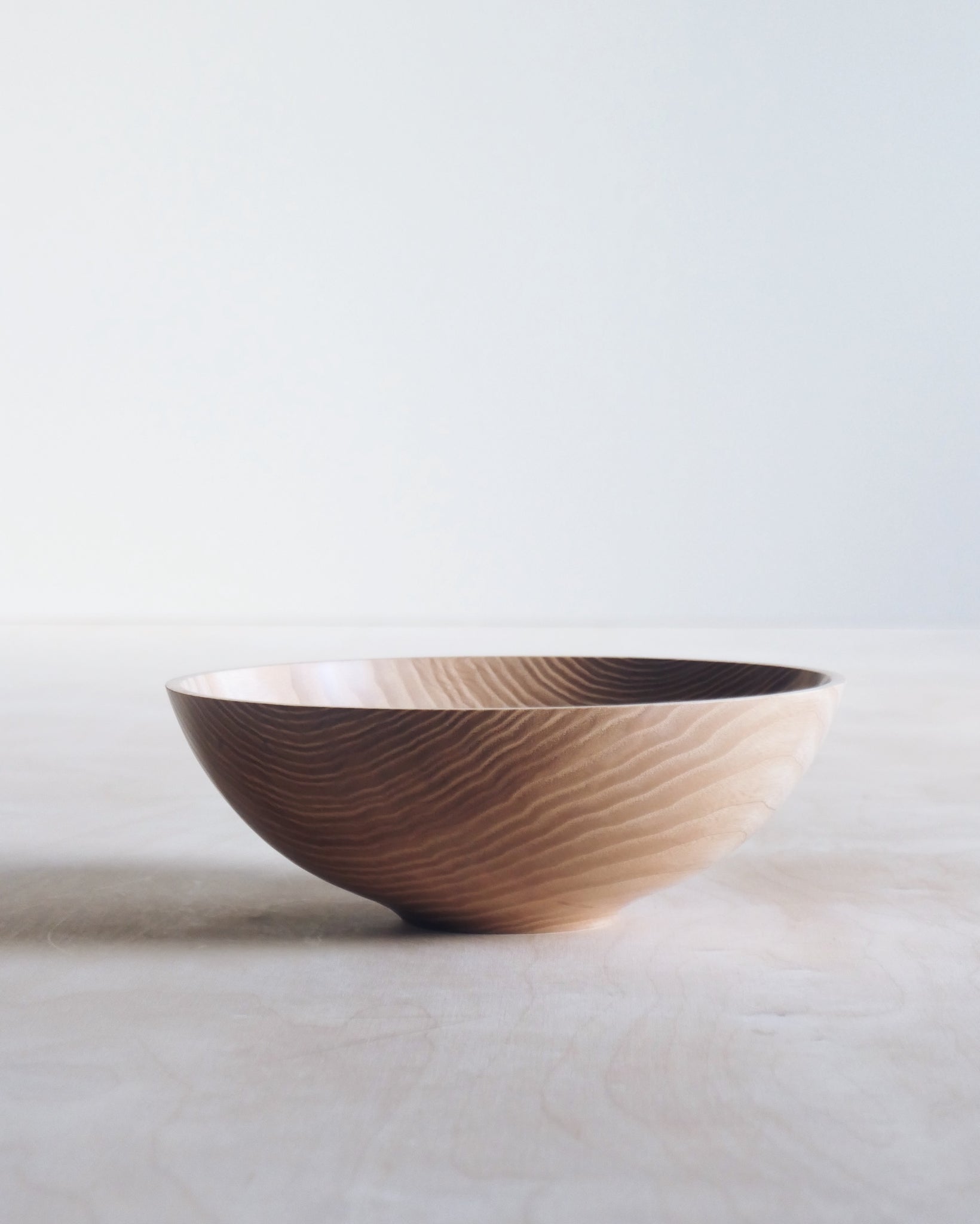 Bowl - in Ash
Bowl made from Ash 
Size - D 19cm x H 6.5cm 
Finish - Hard Wax Oil - food safe and durable 
Sourced from a tree felled in 2020 in our woodland. The tree was unfortunately on the decline and had to be taken down for safety reasons. When trees are taken down this way I feel compelled to really make the most of the wood, especially when it is this quality.
This piece has a slight wave to the grain making beautiful patterns across its surface.
Designed to be ornamental but can take light food use.