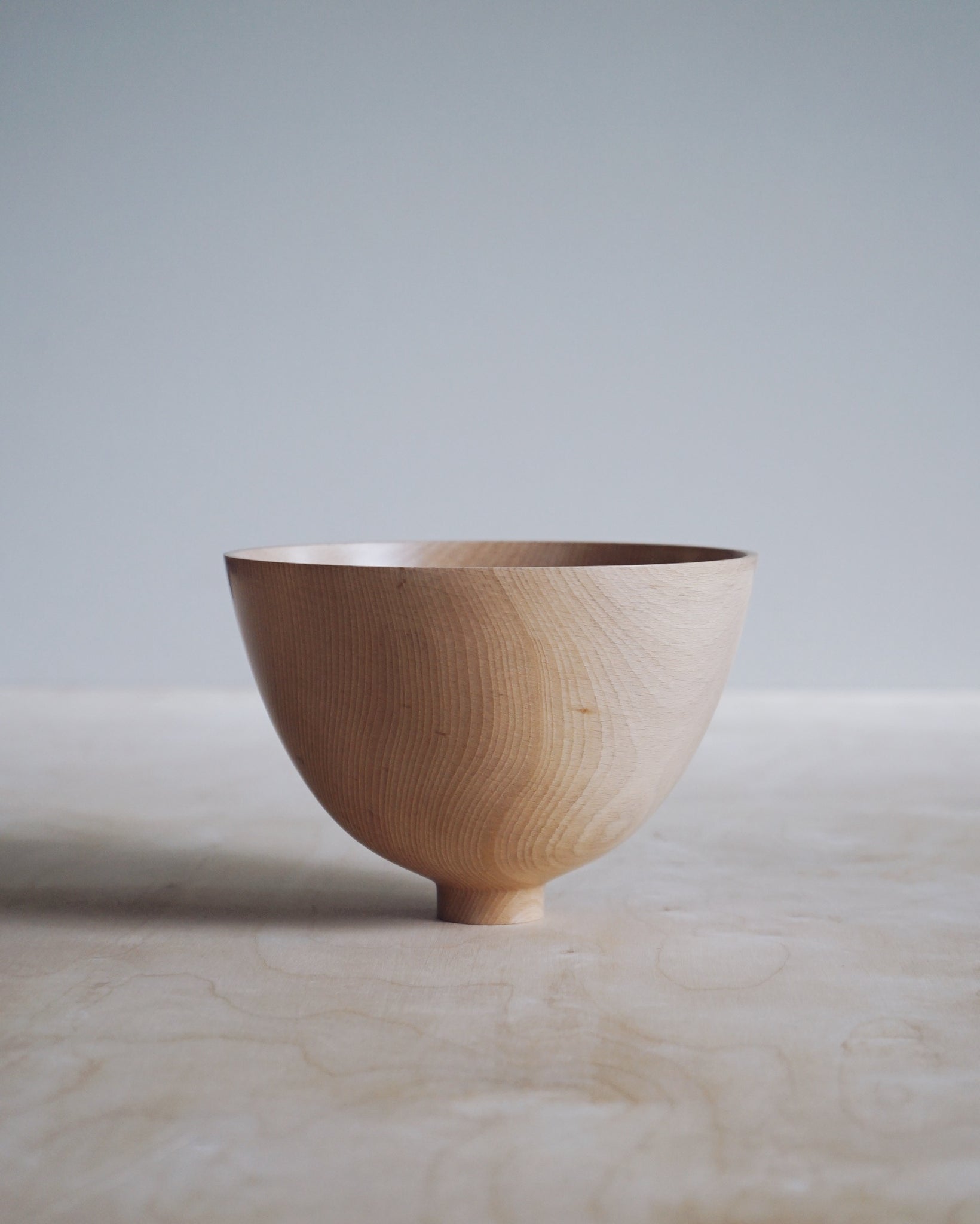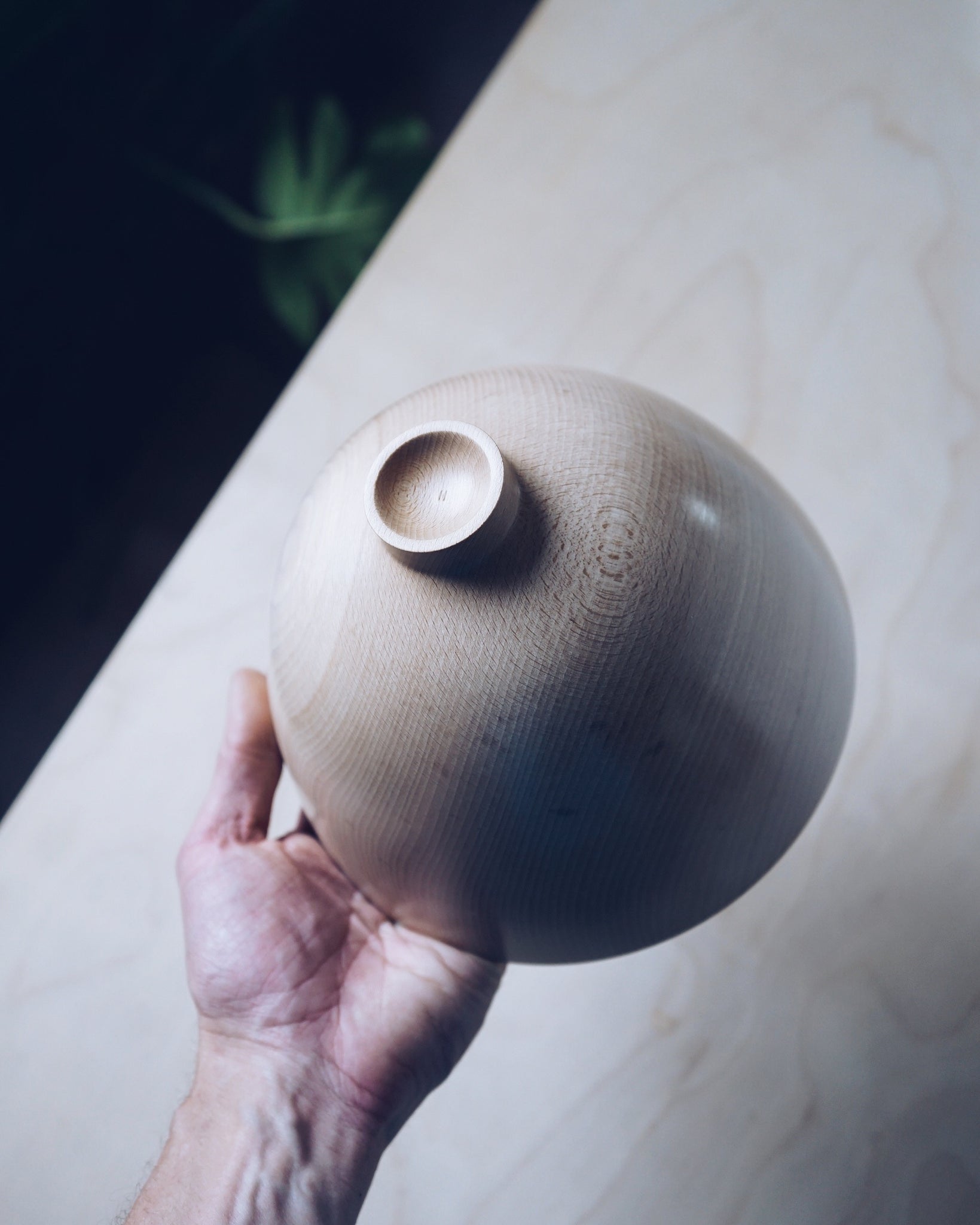 Vessel - in Beech
Vessel made from Beech
Size - D 20cm x H 13.5cm 
Finish - Hard Wax Oil 
Sourced from a large tree which was felled in 2020 in our woodland. The tree was unfortunately on the decline and had to be taken down for safety reasons. When trees are taken down this way I feel compelled to really make the most of the wood.
The fine and muted grain brings more attention to the form of this piece but the subtleties within are no less delightful. The foot of this design is like a mini bowl. I think these objects should be beautiful from all angles and that includes the base. 
For use as decoration or display.